The jib crane is a new generation of light lifting equipment made to adapt to modern production. It is equipped with a highly reliable electric chain hoist and is especially suitable for short distances, frequent use, and intensive lifting operations. It is highly efficient, energy-saving, trouble-saving, and intensive. The area is small, easy to operate and maintain.
It is more common to buy jib cranes. In fact, manufacturers may have purchase needs. If manufacturers need to buy them, they should also pay attention to let themselves understand some related issues, such as what to pay attention to when buying jib cranes. ? There are many people who haven't understood this aspect of the problem, and don't know what problems will be brought to their attention. Let's analyze it for you, and hope that you can understand it clearly. What should I pay attention to when buying a jib crane? You don't need to worry about this aspect of the problem. Generally speaking, you should also let yourself be able to pay attention to the following aspects.
Choose a suitable jib crane according to the application scenario
The fixed column jib crane is also called the column jib crane, with a lifting capacity of 125Kg-5000Kg, and customized special lifting equipment can be designed according to customer needs.
Column type jib crane has the advantages of novel structure, reasonable, simple, convenient operation, flexible rotation, large working space, etc. It is an energy-saving and efficient material lifting equipment, which can be widely used in factories, mines, workshops, assembly lines and machine tools. Lifting of heavy objects at work, warehouses, docks and other occasions. The fixed-column jib crane can be divided into BZD type and BZD-JKBK type according to the different steel used in the jib.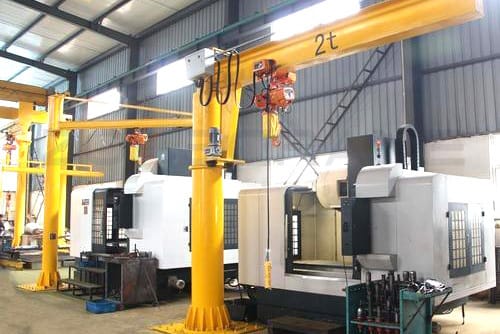 Wall mounted jib cranes are also called wall cranes and pilaster jib cranes. It can be divided into: BX type wall jib crane and BX-JKBK type wall jib crane with a lifting weight of 125KG to 3000KG. The lifting height is 3 meters.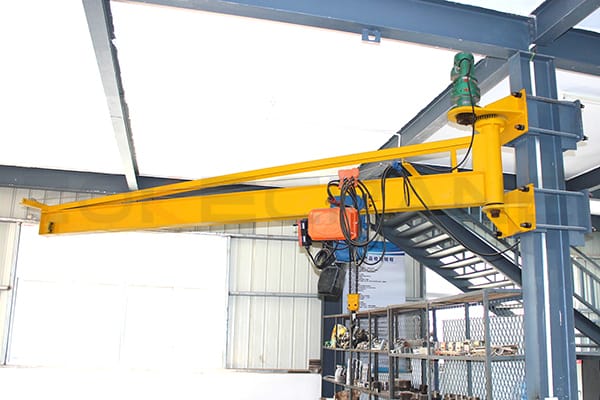 Wall travelling jib crane, is a new type of material lifting equipment developed on the basis of wall mounted jib crane. The walking rail of the machine is installed on the concrete column of the factory building, and it can move longitudinally along the rail. At the same time, the electric hoist can complete the horizontal movement along the selection jib and the vertical lifting.
Wall travelling jib crane greatly expands the scope of operation, makes more effective use of workshop space, and makes the use effect more ideal. The lifting weight is 1000KG to 5000KG, and the lifting height can be customized by the customer.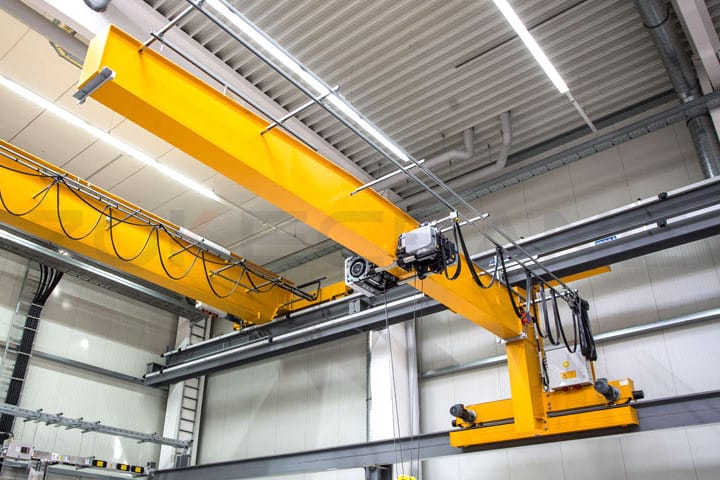 Pay attention to the jib crane price
When buying, you should pay attention to let yourself be able to understand the price. In this regard, many people don't know how much the price is. In fact, if some people don't have this price, it will easily cause some troubles. You can't let yourself buy with confidence, so when you understand the price, it's necessary to make sure that you can consult the price clearly before you understand the price, so you can feel more assured to buy in the future. So if you want to let everyone know the price, it is mainly to avoid the situation where the price is too high, then it will make everyone feel that the price is unreasonable and make you pay some unnecessary expenses.
Pay attention to the jib crane quality inspection report
You should also pay attention when buying a jib crane. You also need to let yourself know whether you can pass the quality inspection report. If you can have a quality inspection report, then it also shows that you can still get a certain guarantee in terms of quality. So everyone should take this aspect into consideration and make sure to pass the quality inspection report. What should I pay attention to when buying a jib crane? The above introduction is a good way for everyone to understand this point clearly, and you can know what problems you need to pay attention to. As long as you can pay attention to these issues, you should be able to make everyone feel at ease. If you buy it, you don't have to worry too much about this problem. If you notice these problems, you shouldn't have any problems buying products in the future.
Henan Zoke Crane Co., Ltd. is a professional crane manufacturer.The company has advanced production equipment and strong technical force.Provide product design, manufacturing, sales, installation, maintenance, technical consultation and services.If you have any questions, you can contact us, 24 hours professional customer service online to answer you.