Gantry crane is a bridge type crane supported on the ground track by legs on both sides. In the structure by the gantry, large car running mechanism, lifting trolley and electrical parts and other components. Some gantry cranes only have legs on one side, the other side of the support in the plant or bridge operation, called semi-gantry crane.Gantry crane gantry upper bridge (including the main beam and end beam), outriggers, lower crossbeam and other parts of the composition. In order to expand the crane's operating range, the main beam can extend beyond the outriggers to one or both sides to form a cantilever. A lifting trolley with a jib can also be used to extend the crane's operating range through the pitch and rotation of the jib.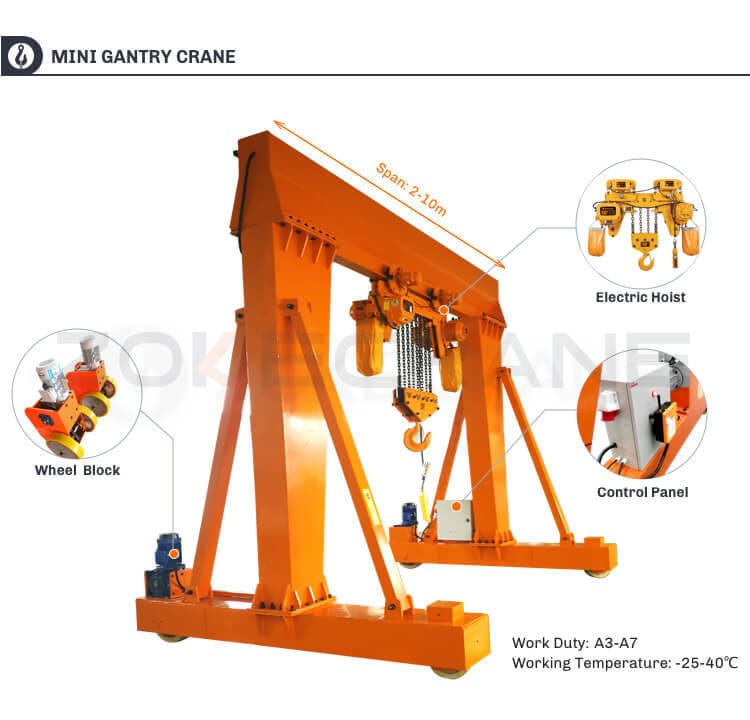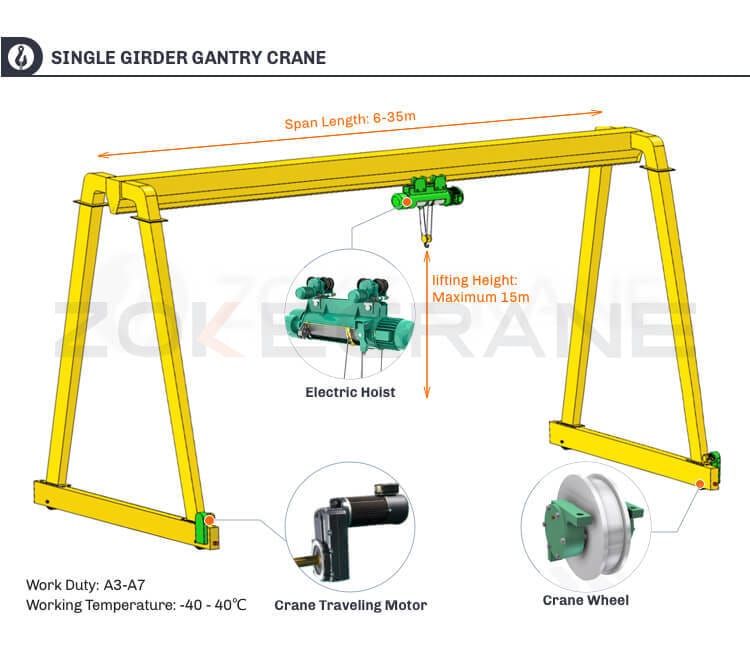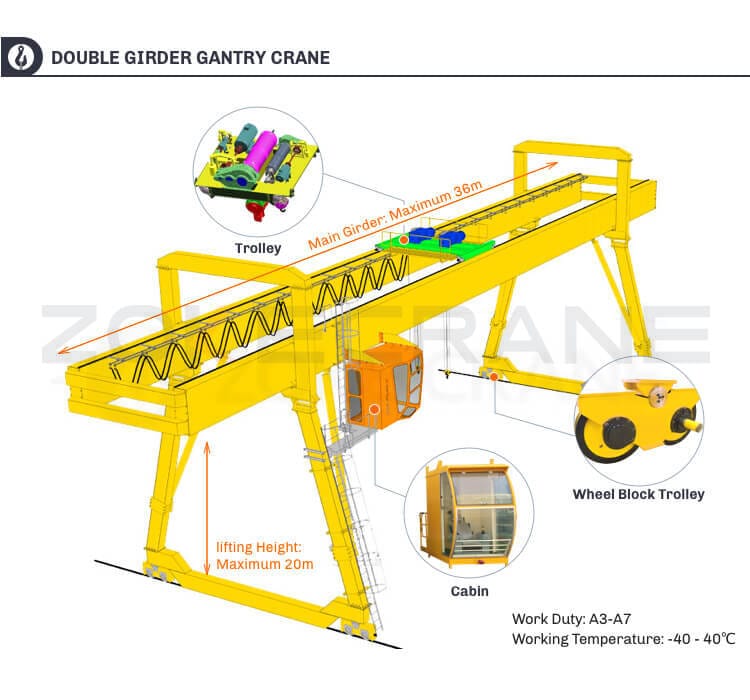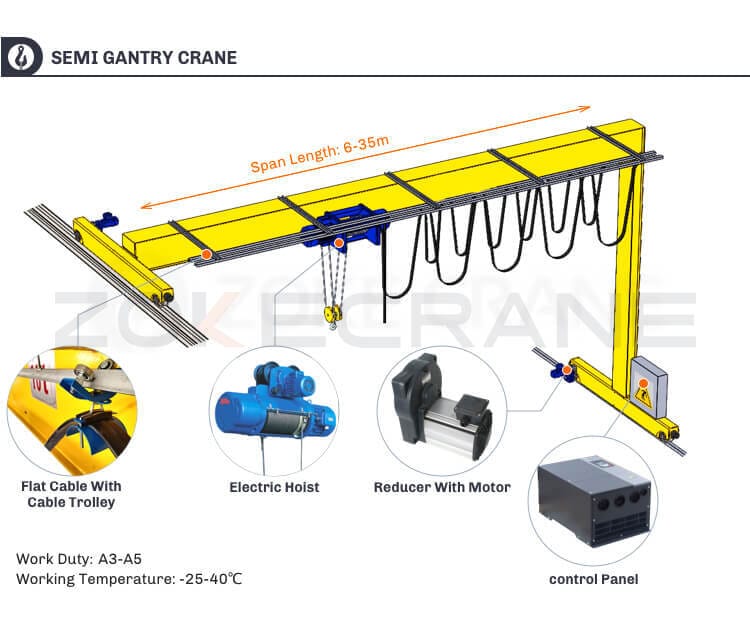 What are the parts of a gantry crane
Cylindrical wheels.
Buffers.
Block brakes.
Steel wire rope.
lifting hooks.
Driver's cab.
Reducer.
Casting pulleys.
Casting reel.
Electric motors.
Electric control equipment.