Gantry cranes are mainly used for outdoor yards, yard goods, bulk loading and unloading work, with high utilization rate of places, large scale of work, a wide range of habits, strong versatility and other characteristics, according to its use of the way divided into the following categories.
General gantry crane
General gantry crane mostly uses box type and truss type structure and is the most widely used. It can handle a variety of articles and bulk materials, with a lifting capacity of 100 tonnes or less and a span of 4 to 39 metres. Ordinary gantry cranes with grabs have a higher working level. Ordinary gantry cranes mainly refer to hook, grab, electromagnetic and hoist gantry cranes, but also include semi-gantry cranes.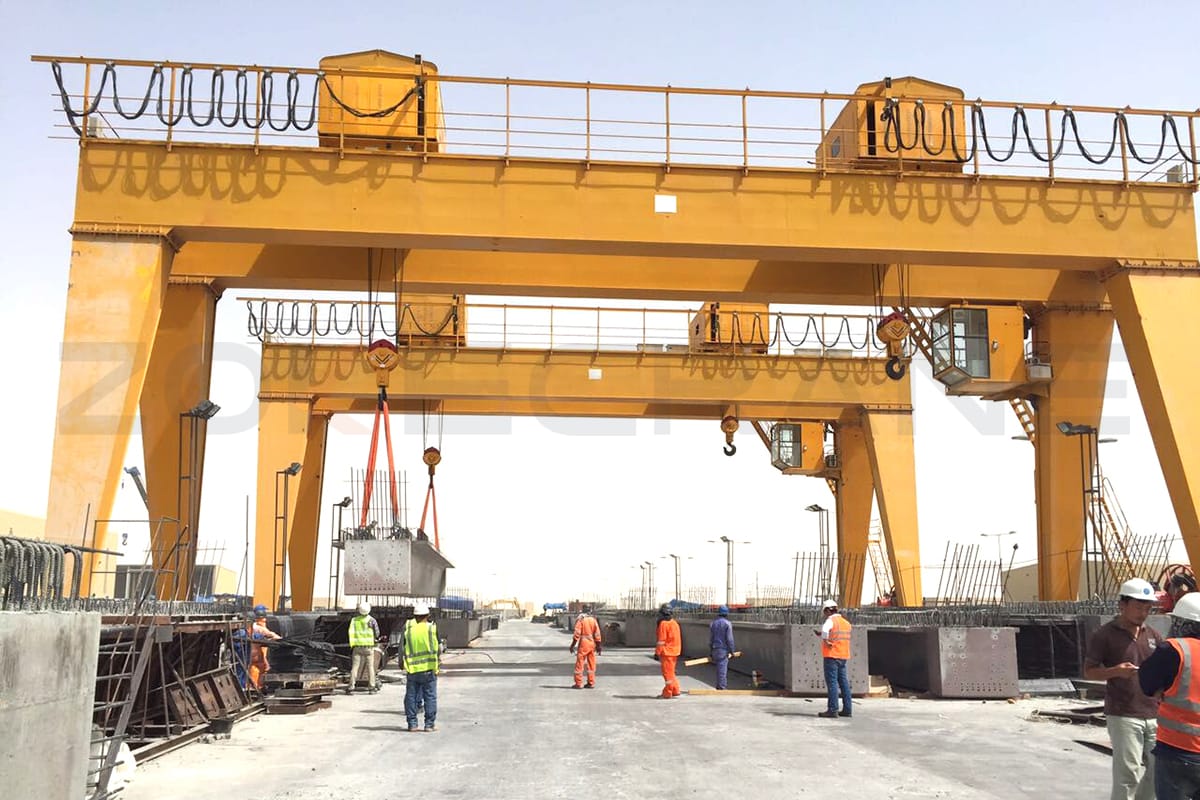 Hydroelectric gantry cranes
Hydroelectric gantry cranes mainly used for lifting and opening and closing gates, but also for installation work. Lifting capacity of 80 to 500 tons, span is small, 8 to 16 meters; lifting speed is low, 1 to 5 m / min. This crane is not often lifting, but once used the work is very heavy, so the work level should be raised appropriately.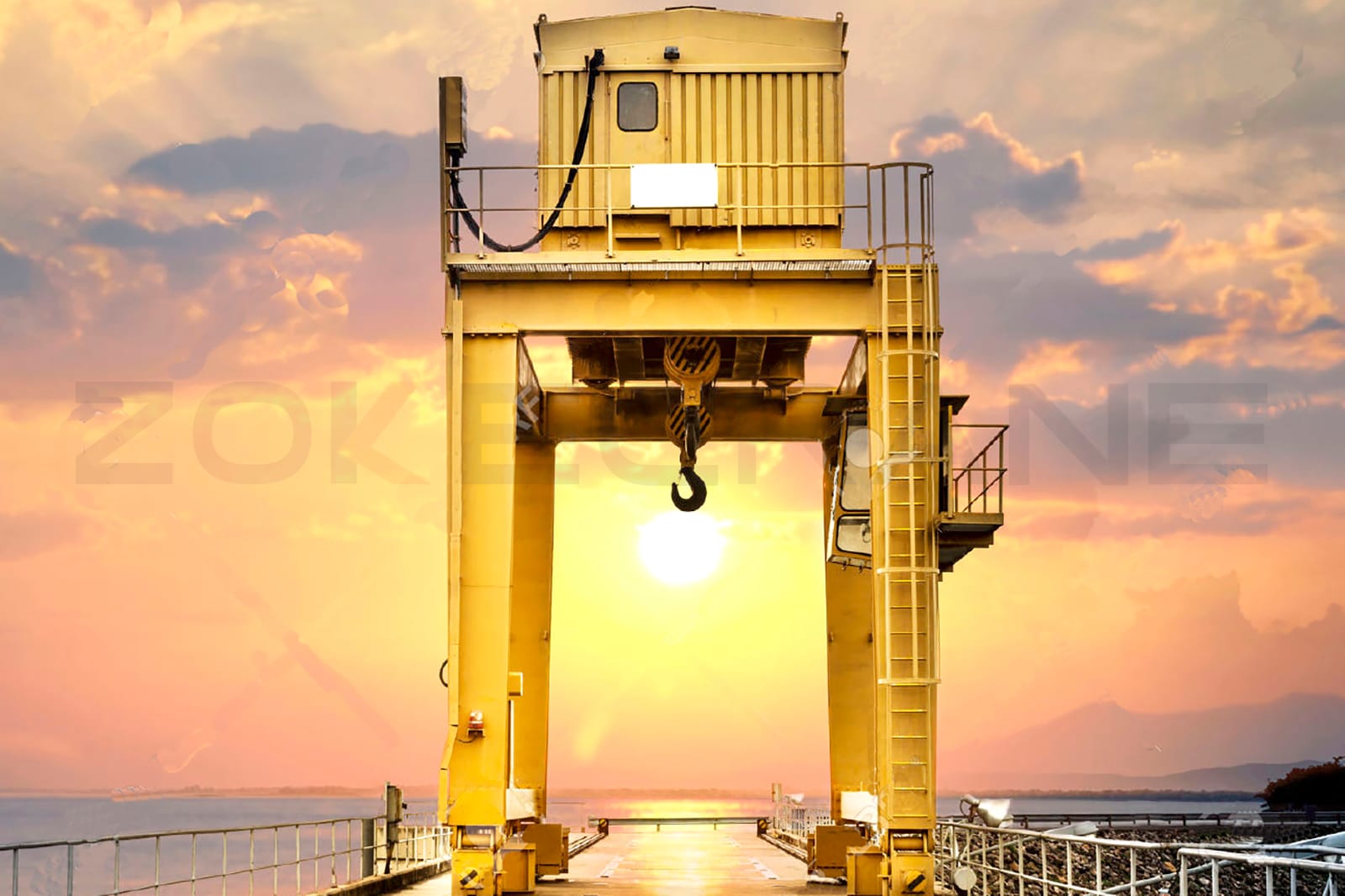 Shipbuilding gantry cranes
Shipbuilding gantry cranes used for assembling hulls on ship platforms, there are often two lifting trolleys: one with two main hooks running on a track on the upper flange of the bridge; the other with one main hook and one secondary hook running on a track on the lower flange of the bridge in order to turn and lift large hull segments. The lifting capacity is generally 100 to 1,500 tonnes; the span is up to 185 metres; the lifting speed is 2 to 15 metres/minute, and there is also a slight speed of 0.1 to 0.5 metres/minute.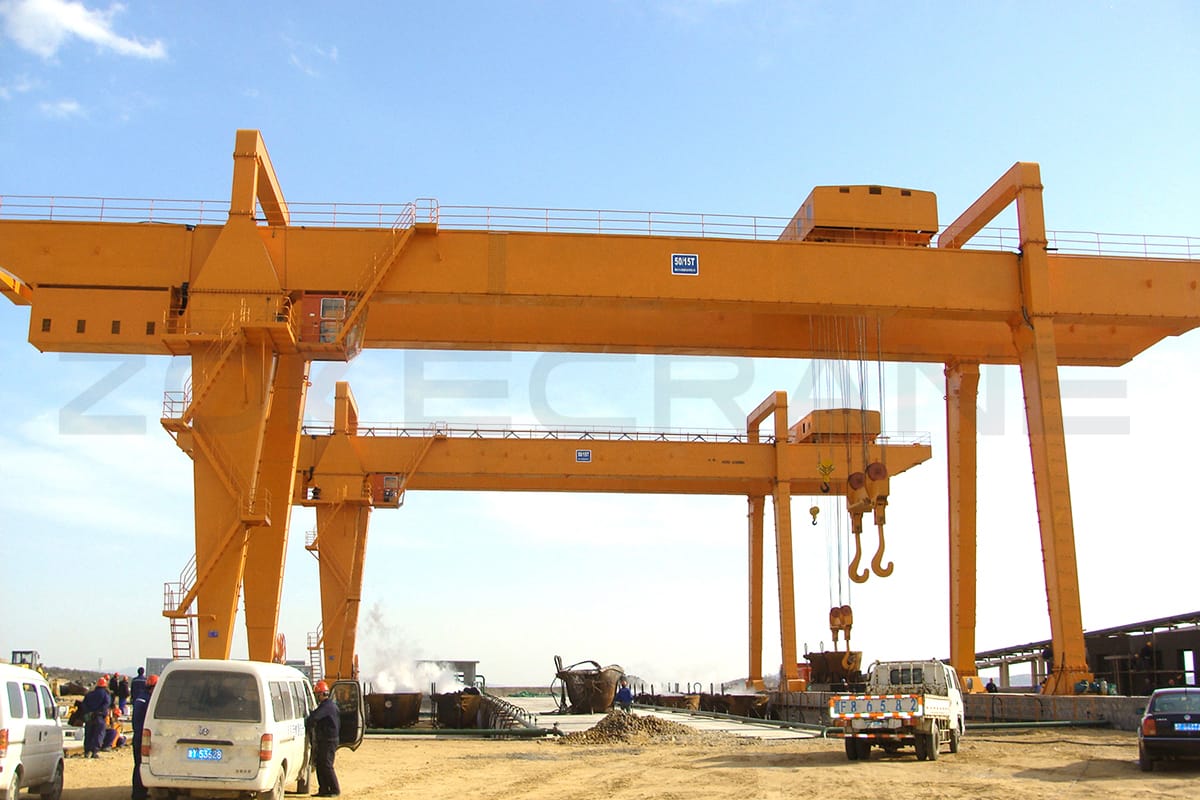 Container Gantry Cranes
Container Gantry Cranes for container terminals. Trailer will be the shore wall container carrier bridge from the ship unloaded containers to the yard or after the back, by the container gantry crane stacked up or directly loaded away, can speed up the container carrier bridge or other crane turnover. Can be stacked 3 to 4 layers high, 6 rows wide container yard, generally with tyre type, also useful rail type. Container gantry crane compared with the container straddle, its span and the height of the gantry on both sides are larger. To meet the transport needs of the port terminal, the working level of this crane is higher. Lifting speed of 8 to 10 m / min; span according to the number of rows of containers need to cross to determine the maximum of about 60 m corresponding to 20 feet, 30 feet, 40 feet long container lifting capacity of about 20 tons, 25 tons and 30 tons respectively.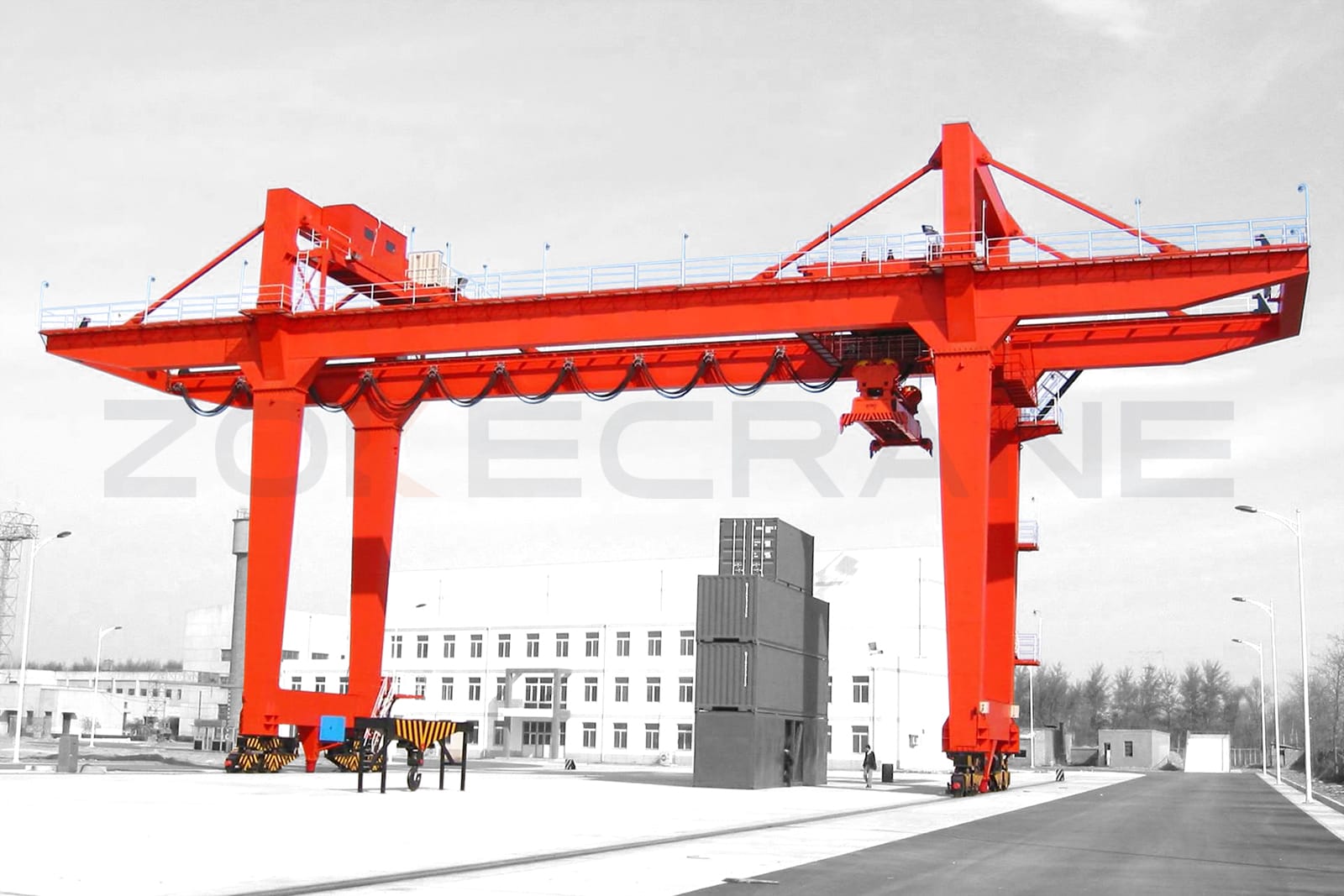 Henan Zoke Crane Co., Ltd. is a professional crane manufacturer.The company has advanced production equipment and strong technical force.Provide product design, manufacturing, sales, installation, maintenance, technical consultation and services.If you have any questions, you can contact us, 24 hours professional customer service online to answer you.