Jib cranes are small and medium-sized lifting equipment developed in recent years, with a unique structure, safe and reliable, with high efficiency, energy saving, time-saving, flexible and other characteristics, three-dimensional air can be operated at will, in the section distance, intensive transfer of occasions, than other conventional lifting equipment to show its superiority.
The jib crane is a new generation of light lifting equipment made to suit modern production, with a highly reliable electric chain hoist, especially suitable for short distances, frequent use, intensive lifting operations, with high efficiency, energy saving, trouble saving, small footprint, easy to operate and maintain, etc.
Pillar Mounted Jib Cranes
The fixed column jib crane, also known as floor mounted jib crane, with a lifting capacity of 125Kg-5000Kg,  can be designed and customized as a special lifting equipment according to customer needs.
The column mounted jib crane has the advantages of novel structure, reasonable, simple, convenient operation, flexible rotation and large working space, etc. It is an energy-saving and efficient material lifting equipment, which can be widely used in factories, mines, workshops, production lines, assembly lines and machine tools for up and down work and heavy lifting in warehouses, docks and other occasions. The fixed column jib crane can be divided into BZD and BZD-JKBK according to the type of steel used in the jib.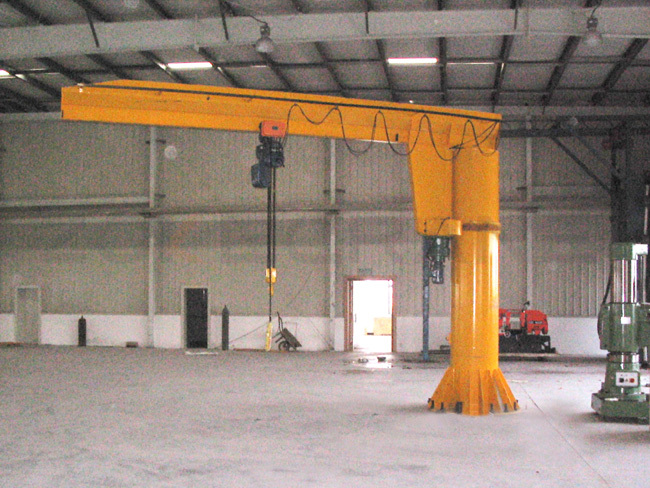 Mobile Jib Cranes
The machine is more flexible, adaptable and other characteristics, is a high-efficiency automatic production line on the necessary separate emergency lifting equipment, with it can ensure that the production line unimpeded. The EBZ mobile electric jib crane produced, which is more flexible and adaptable, is a separate emergency lifting equipment necessary for efficient automatic production lines, with which the production lines can be ensured unimpeded. Lifting capacity 125KG to 500KG.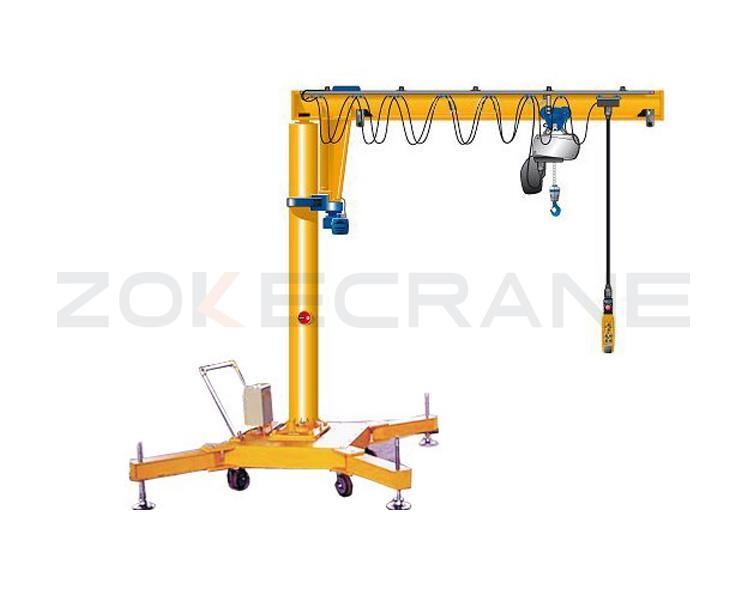 Wall Mounted Jib Cranes
Wall mounted jib cranes are also known as wall cranes and pilaster jib cranes. They can be divided into: BX wall mounted jib cranes and BX-JKBK wall mounted jib cranes with a lifting capacity of 125KG to 3000KG and a lifting height of 3m.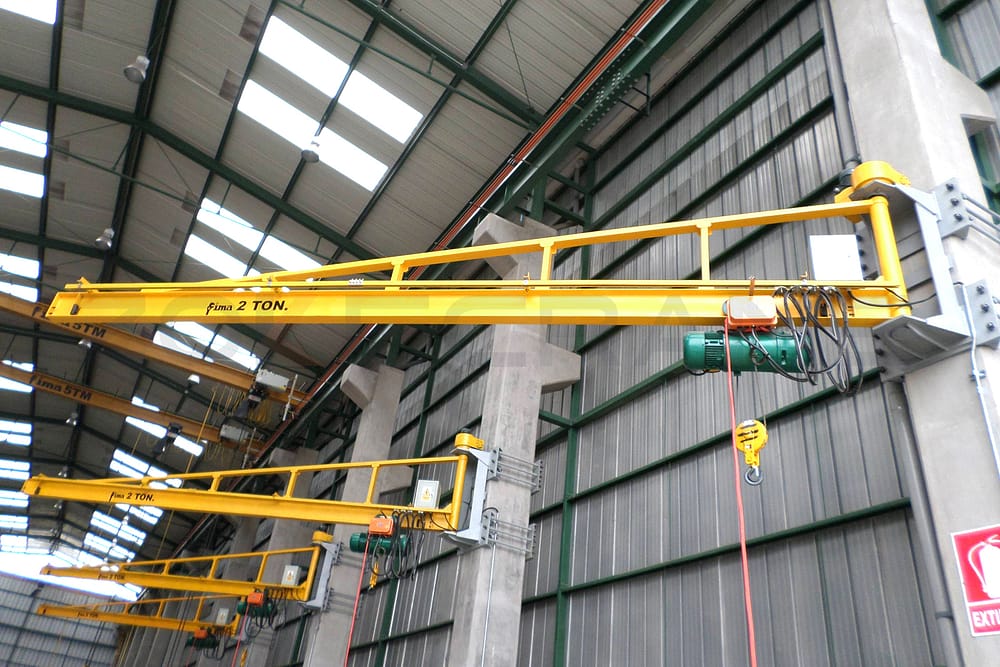 Wall Traveling Jib Cranes
The wall traveling jib crane, also known as the wall traveling jib crane, is a new type of material lifting equipment developed on the basis of the wall jib crane. The machine is installed on the concrete column of the plant, along the track can do longitudinal movement, at the same time the electric hoist can complete the lateral movement along the selected jib and vertical direction of lifting.
The machine greatly extends the operating range and makes more effective use of the plant space, making it more ideal for use. Lifting capacities from 1000KG to 5000KG, with customer defined lifting heights.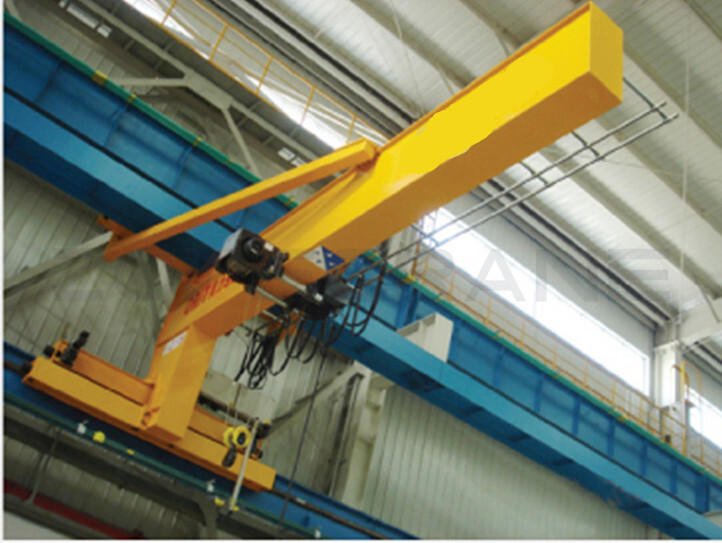 Articulated Jib Cranes
The articulated jib crane, is characterised by its novel structure, freedom of extension and flexure, ease of operation and high efficiency and energy saving. To operate, the load is lifted by pressing the electric button and the bending and rotating movement of the beam is used to avoid objects in the controlled working area to maximise the working area.
Any position in the working area can be reached with a gentle push or pull by hand. It is particularly suitable for production or maintenance in industries such as mechanical engineering, railways, chemicals and light industry, and can be used in production lines with dense equipment, short-distance lifting and frequent operations to improve productivity. Lifting capacity 125KG to 500KG.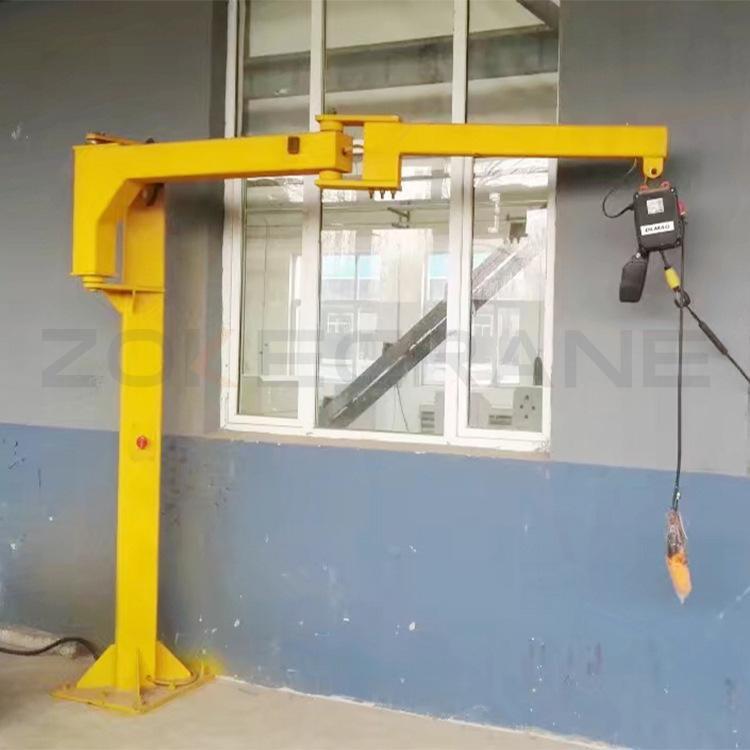 Double jib cranes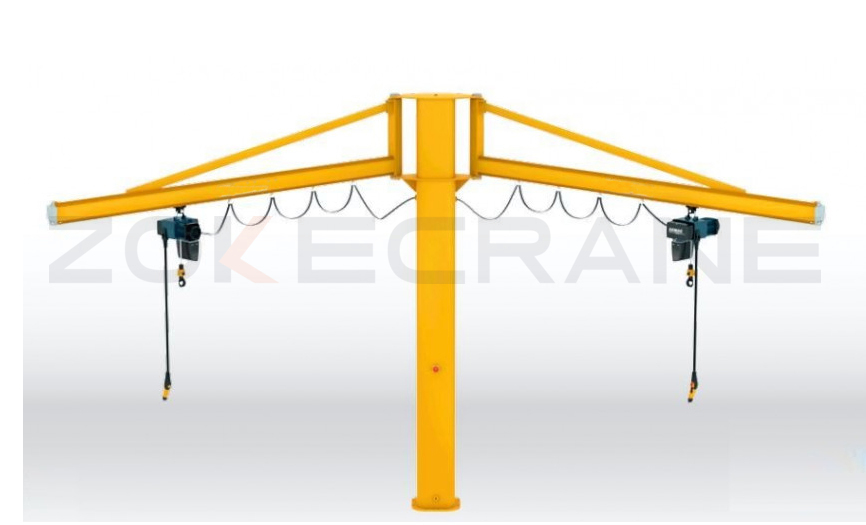 Henan Zoke Crane Co., Ltd. is a professional crane manufacturer.The company has advanced production equipment and strong technical force.Provide product design, manufacturing, sales, installation, maintenance, technical consultation and services.If you have any questions, you can contact us, 24 hours professional customer service online to answer you.