What is overhead crane
The overhead crane is a lifting device for lifting materials across workshops, warehouses and yards. It is shaped like a bridge because its ends are situated on tall concrete columns or metal supports. The overhead crane's bridge runs longitudinally along a track laid on both sides of the elevated frame, allowing the space underneath the bridge to be fully utilised for lifting materials without being hindered by ground equipment. It is the most widely used and most numerous type of lifting machine.
What are overhead cranes used for
The overhead crane's bridge runs longitudinally along the track laid on both sides of the elevated frame, and the lifting trolley runs transversely along the track laid on the bridge, forming a rectangular working area, so that it can make full use of the space under the bridge to lift materials, without being hindered by ground equipment. overhead cranes are widely used in indoor and outdoor warehouses, workshops, docks and open storage yards. Bridge cranes can be divided into ordinary overhead travelling cranes, simple beam overhead travelling cranes and metallurgical special overhead travelling cranes. Ordinary bridge cranes are generally composed of lifting trolley, bridge running mechanism, bridge metal structure. Lifting trolley and by the lifting mechanism, trolley running mechanism and trolley frame three parts. Lifting mechanism includes electric motor, brake, reducer, reel and pulley set. The electric motor, through the reducer, drives the reel to rotate, so that the wire rope is wound on the reel or put down from the reel, in order to lift heavy objects. The trolley frame is the frame to support and install the lifting mechanism and the trolley running mechanism and other components, and is usually a welded structure.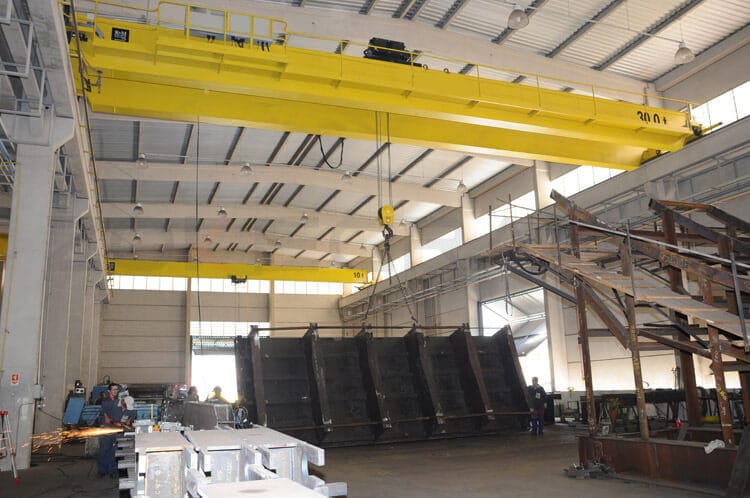 Overhead cranes have many uses and are very widely used in real life. In many factories, many product manufacturers choose cranes for handling in order to be able to move easily, and overhead cranes are more prominent in helping to transport the effect.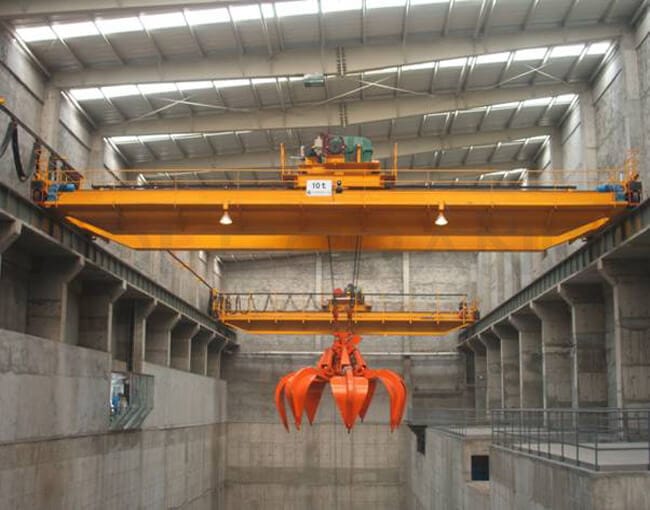 The overhead crane has the advantages of compact shape, light weight, small wheel pressure and smooth running speed, low noise, easy installation and maintenance. It is suitable for use in warehouses, workshops, power stations and other places where there is no electricity and no source for overhauling equipment and lifting spreader items.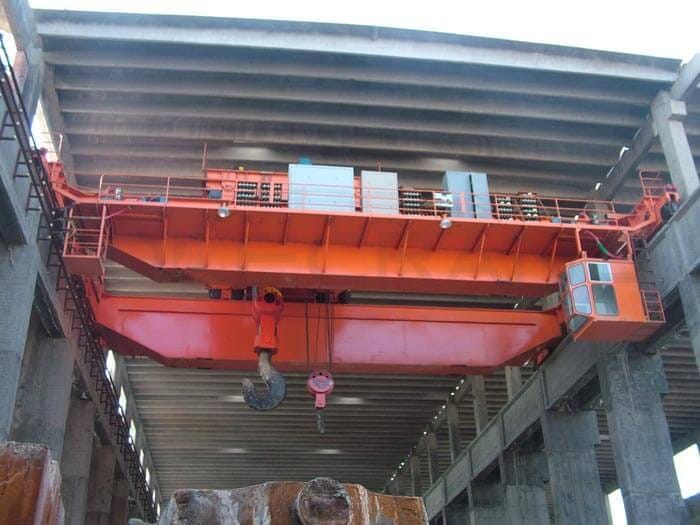 In addition to general mechanical workshops, overhead cranes are widely used in petroleum and petrochemical, railway construction, civil aviation airports, hydroelectric power stations, ports, paper making, building materials, metallurgy and other workshops, warehouses and material yards.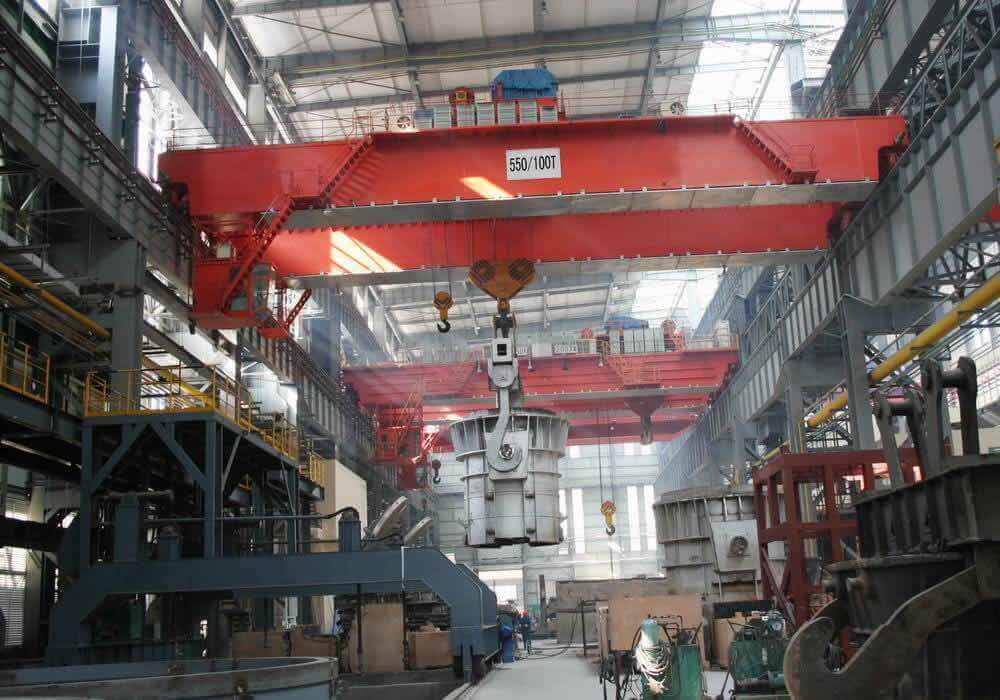 Depending on the actual situation, manual monorail trolleys and hand chain hoists can be used in a flexible combination. The hand chain hoist is used in conjunction with a manual overhead crane for overhead transport on a single track.