Overhead crane wheels are relatively easy to damage components. According to the characteristics of the use of overhead cranes, the wheel tread surface is required to have a high hardness, and a certain depth of hardened layer and transition layer (depth > 10mm, hardness HRC40一48), in order to improve the bearing capacity, wear resistance and resistance to contact fatigue performance. At the same time, the matrix organization is required to have good comprehensive mechanical properties and good organizational state, the hardness should reach HBS187~229, so that it has high toughness, improve the impact resistance and anti-cracking properties.
Interpreting overhead crane wheel set specifications
The crane is a kind of engineering machinery and equipment dedicated to lifting materials, in the design and manufacture of wheels should be in accordance with the "crane wheel industry standard" JB/T 6392-2008 standard requirements. Because crane wheels are important force-bearing components that affect the operational efficiency of the crane, attention should be paid to the quality of the wheels. Here comes a brief introduction to the contents of the crane wheel set standard.
Scope of application of wheel standards
In this standard, corresponding requirements are set out with regard to the basic type and material of the crane's wheels. It applies to bridge cranes, portal cranes and other cranes using cylindrical wheels can also be referred to.
Wheel type
Depending on the shape of the wheel rim, there are different types: rimless wheels, single rim wheels and double rim wheels.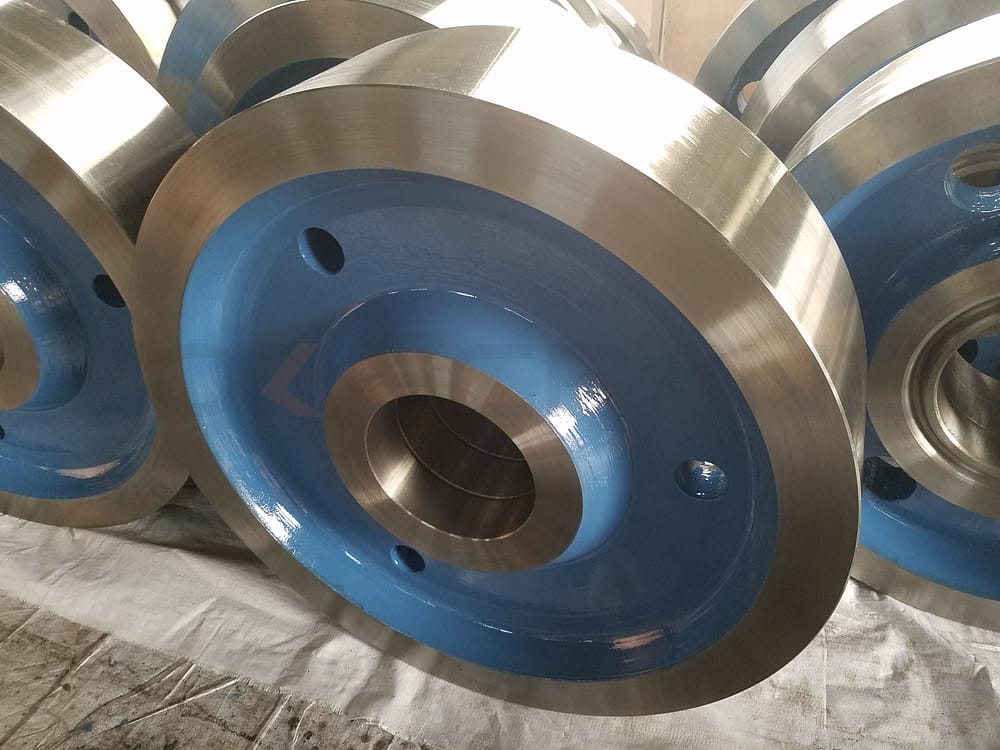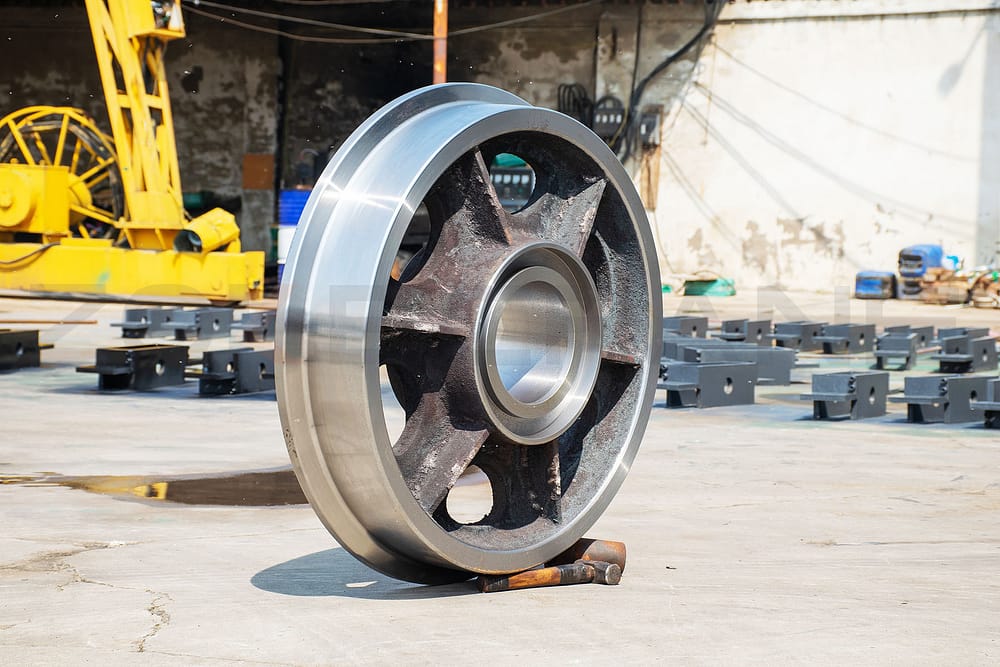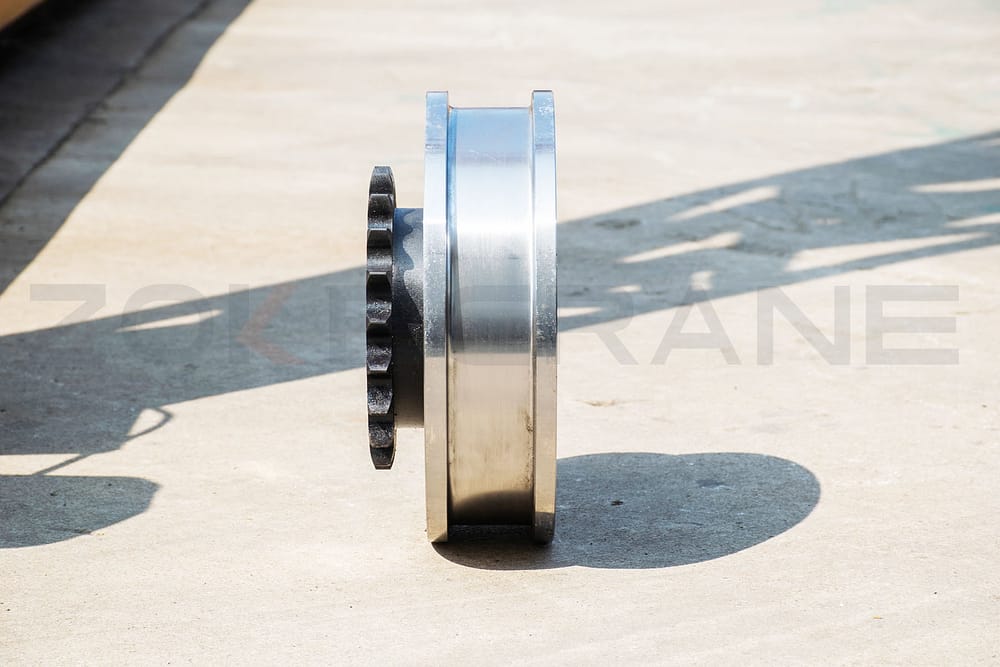 Steel requirements
The material grade of the rolled wheel cannot be lower than the 60 steel material in GB/T699.
During the manufacturing process, internal stresses need to be eliminated. Before processing cast steel wheels, annealing treatment is utilised to eliminate their internal stresses, followed by sand clearing treatment.
The dimensional error of the wheel tread diameter should meet the h9 requirement of GB/T 1801-1999 standard.
The surface of the finished wheel must not have visually detectable cracks.
 The peach surface of the wheel and the inner side of the wheel rim should not be welded if there are defects.
 The cutting surface of the wheel should be protected with anti-rust oil.