As the best tool for lifting materials, cranes play a good role in lifting and handling heavy objects in people's work. When it comes to crane handling objects, the most important thing is the hook. So, do you really know about hooks? What categories of crane accessories hooks do you know?
Generally speaking, according to the shape, crane hooks can be divided into single hooks and double grooves, if from the manufacturing method, then can be divided into forged hooks and sheet hooks. Single hooks are simple to manufacture and easy to use, but the force is not good, and they are used for lifting lighter weight objects; while double grooves weigh more and are generally used for lifting larger weight objects. Generally forged single hooks are mainly used for lifting cranes below 30T, double hooks are used for lifting cranes of 50T-100T; sheet single hooks are used for lifting cranes of 75T-350T, double hooks are used for lifting cranes above 100T.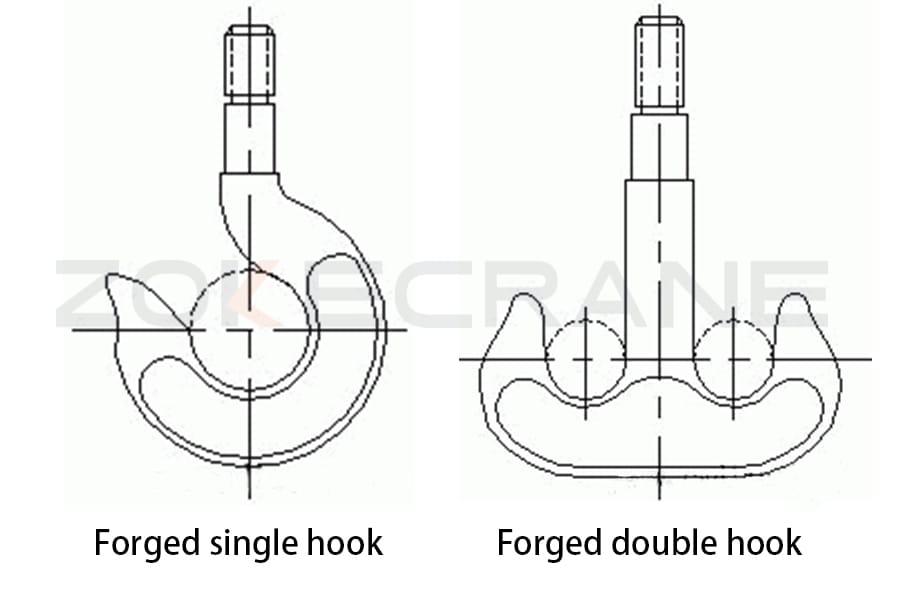 Stacked hooks are made of several pieces of cut and formed steel plates riveted together, so that the whole hook will not be damaged when cracks appear in individual plates, and the safety is better. The hook is often subject to impact during operation and must be made of high quality carbon steel with good toughness.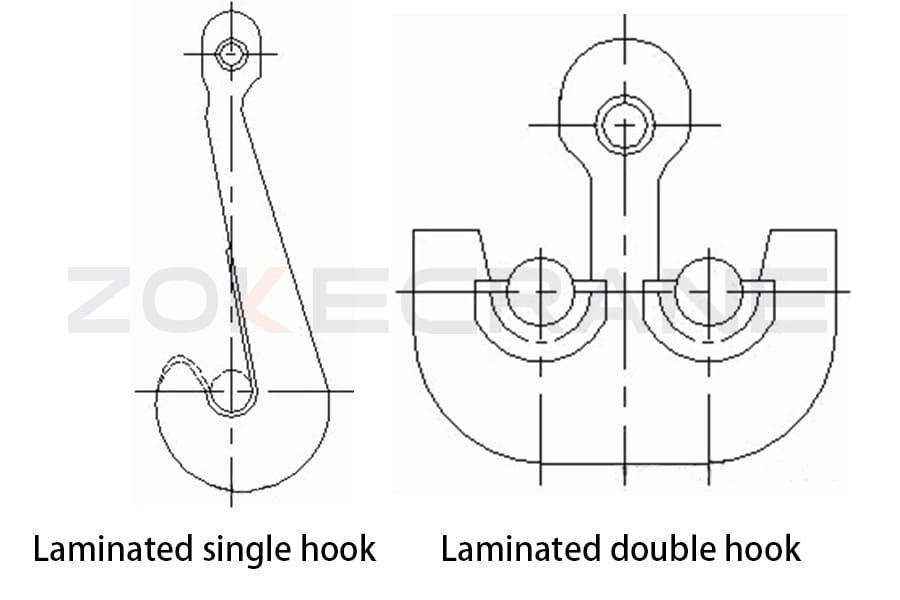 The hooks are generally available in round, square, trapezoidal and "T" shaped sections. According to the analysis of the force situation, the "T" section design is the most reasonable, but the forging process is also more complex; trapezoidal section force is more reasonable, forging is easy, while the rectangular (square) section is only used for sheet hooks, cross-sectional bearing capacity is not fully utilised, more bulky, round section is only used for small hooks.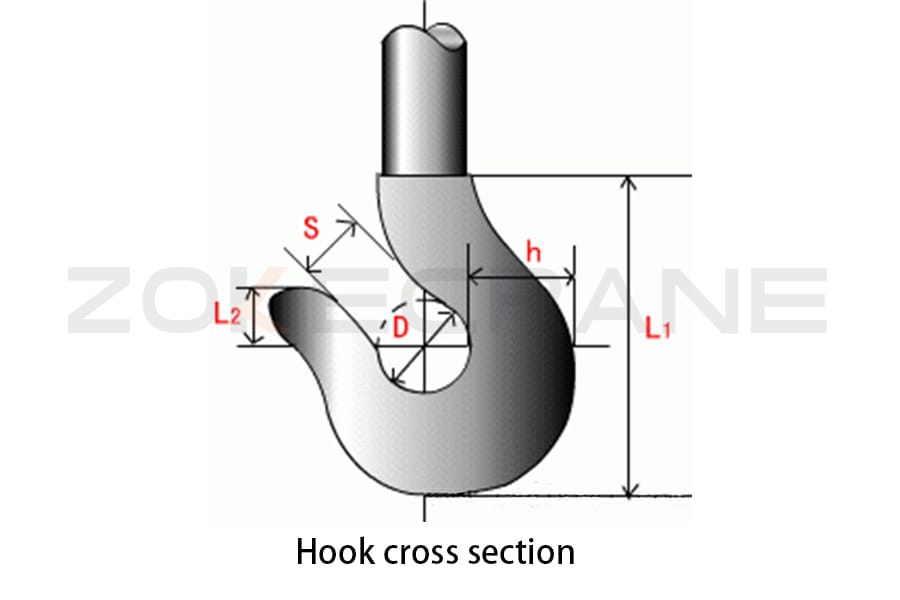 If a triangular thread is used when forging the end of the hook, it is likely to break at the cracks due to the severe stress concentration in this structure, so trapezoidal or serrated threads are often used at the end of large hooks.
The hooks are widely classified and generally include: shackles, rings, round rings, pear rings, long rings, combined rings, S hooks, nose hooks, American hooks, ram's horn hooks, eye-shaped sliding hooks, safety card ring screws, chain shackles, unique, novel, high quality and safe, suitable for factories, mines, petroleum, chemical industry and ship terminals, etc.