Underslung crane and eot crane doesn't run quite the same way as the carrier.
Single girder overhead travelling crane with traveler beam and track on the lower side of the end girder, for plant with bearing beams on both sides to accommodate the track.
Single girder underslung crane with travelling beam and I-beam on the upper side of the end girder, for use on both sides of the plant where there are no track-bearing beams and where I-beams are installed from the roof downwards as a travelling track.
To use an analogy, a single girder overhead travelling crane is like a reptile, while a single girder suspension crane is like a long suction cup of Spider-Man, walking upside down. Single girder cranes up to 20 tons, single girder suspension cranes up to 10 tons, conventional are doing single girder cranes, do single girder suspension cranes are generally not enough space to do. Both types of cranes lift heavy parts by electric hoists.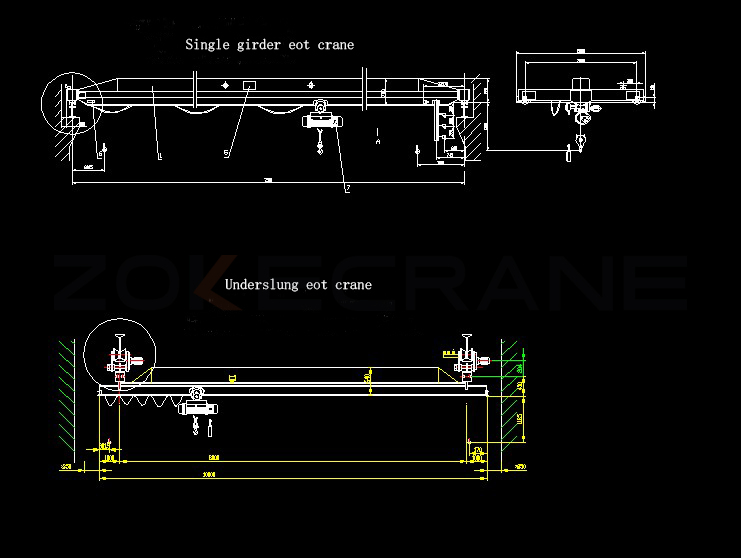 EOT crane
The bridge crane is a lifting device for lifting materials across workshops, warehouses and yards. It is shaped like a bridge because its ends are situated on tall concrete columns or metal supports. The bridge crane's bridge runs longitudinally along a track laid on both sides of the elevated frame, allowing the space underneath the bridge to be fully utilised for lifting materials without being hindered by ground equipment. It is the most widely used and most numerous type of lifting machine.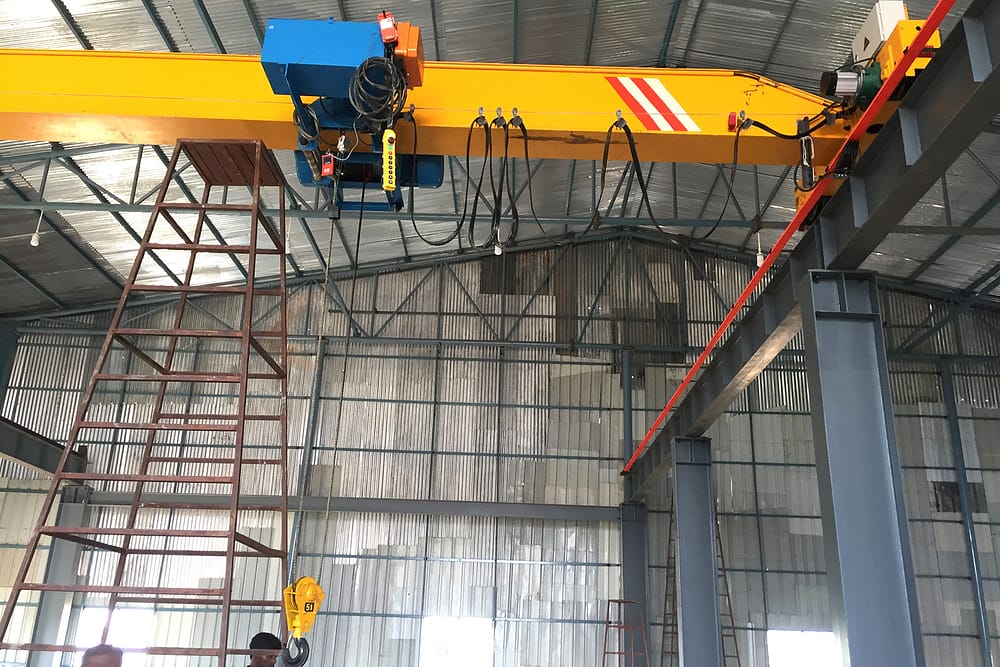 Suspension cranes are one of the types of overhead travelling crane.
Underslung eot crane
Underslung eot crane, also known as suspension cranes, are light and small lifting equipment. There are two types of suspension cranes: single girder and double girder. The main benefits include a lifting capacity of up to 10 tonnes, lightness of installation, safety and much more.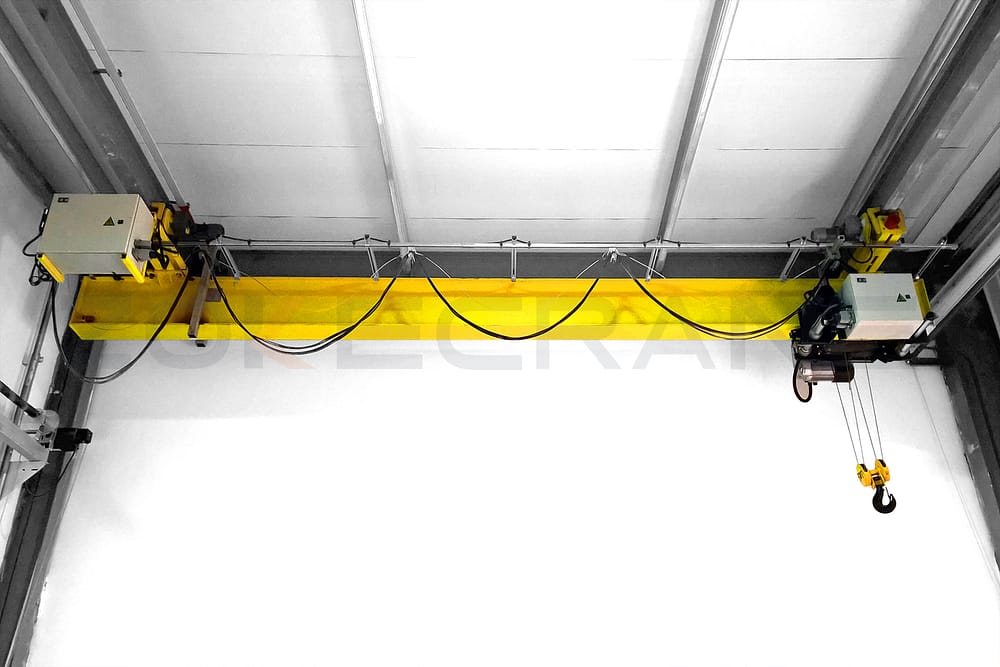 Underslung eot crane features
1. Lifting capacity up to 10 tons, various track types and spans.
2. Modular design with prefabricated standards for easy extension and removal.
3. Can be installed on any common 15cm thick reinforced concrete surface.
4. The closed rail design reduces dirt and dust contamination.
5. Steel fixed rails for better load positioning.
6, high strength once cold-rolled rail weight light high precision, rolling surface smooth, reduce the resistance of the trolley rollers.
7, wide applicability, can be used in many material handling environment.
8, for a single work unit is very economical.
9、Lightweight installation, reducing installation time and costs.
10、Increases operator satisfaction.
11. Enables a safe operating environment.
12. Rapid return on investment through increased productivity.