Crane drum is a part of the crane, its role is to store wire rope, confirm the height of lifting goods, so how to do a good job of crane drum daily check and its scrapping standards is what, we will introduce the following.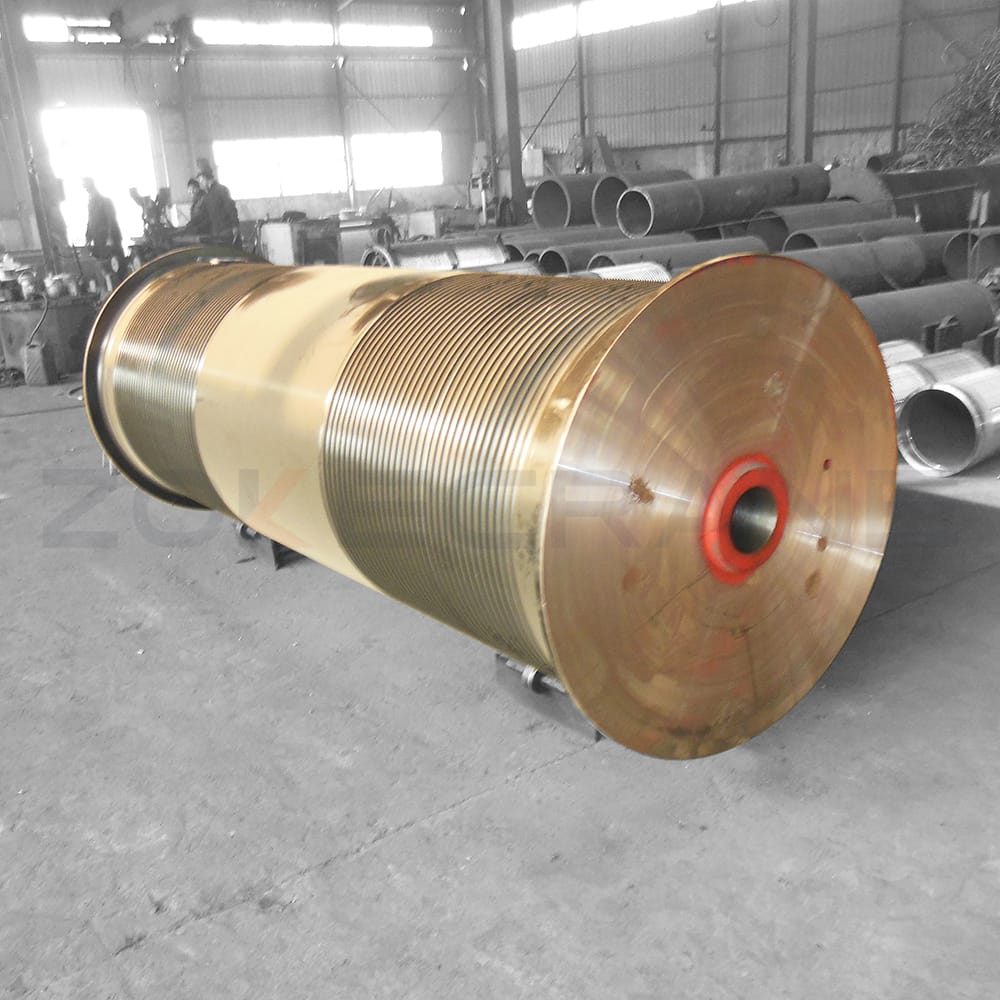 Crane drum type: crane drum is divided into casting drum and welding drum. The length of the drum rope groove is determined by the height of the hook. When the hook is in the upper limit position, the wire rope should be kept in the groove; when the hook is in the lower limit position, in addition to the number of rings at the end of the wire rope, the number of rings on the drum should not be less than two turns. Under normal circumstances, should stay five to six rings, in order to reduce the load of the rope fixed position. Steel wire rope is necessary to firmly tied to the drum. It is important that the safety operation should be easy to view, put together and take apart without causing the wire rope to bend excessively in the fixed position. Now, the cover plate and bolt fixing method has been widely used. The invention is simple in structure, reliable in operation, easy to disassemble and disassemble, easy to observe and replace.
Crane drum viewing and scrapping:
The crane drum common form of damage is rope groove wear. This is due to the wire rope in the groove repeatedly slide, wire rope deflection part wear groove tip. When the rope groove wear to can't control the wire rope orderly arrangement, it is necessary to replace the new drum.
Have one of the following conditions should be scrapped:
Crack.
The drum is broken.
Barrel wall wear amount reaches 20% of the original wall thickness.
Rope groove wear amount is greater than the wire rope diameter 1/4 and can not repair.