A bridge crane is a type of overhead crane used to transport equipment across the shop floor. Fixed track operation, the track is fixed on the load-bearing beam. The track is generally fixed in two ways: high-strength bolts fixed and pressure plate welding fixed. These two approaches have their advantages and disadvantages. Today we will talk about them.
Crane rail fasteners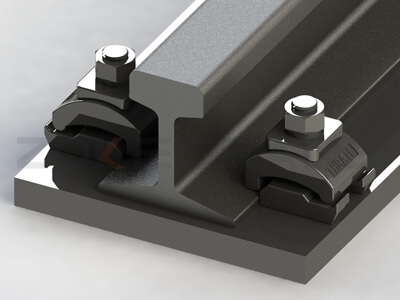 High-strength bolt fixing: High-strength bolt fixing uses bridge machine track plate and 8.8 grade high-strength bolt to fix the track on the load-bearing beam. High-strength bolts must have spacers and spring pads, or simple loosening. The fixed distance of high strength bolts is generally 40cm. when fixed, the track should be adjusted to keep it straight and not bend. High-strength bolts are easy to disassemble, but simple to loosen. Even if the bolt is tightened, it should be checked frequently.
Crane rail welding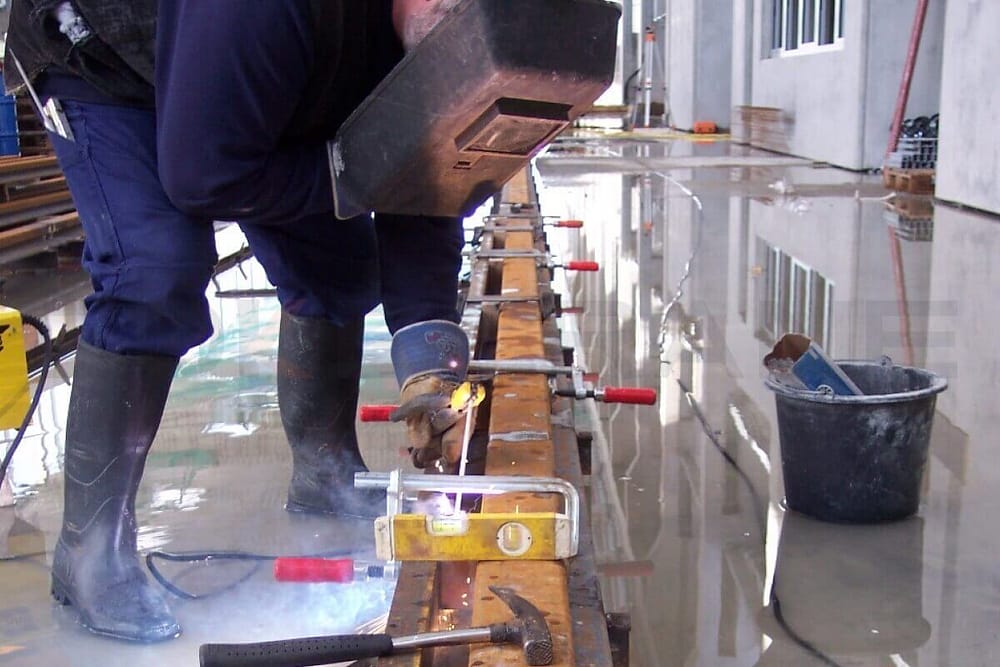 Pressure plate welding: pressure plate welding is to use electric welding and pressure plate to fix the track on the support beam. The welding of the pressure plate ensures that the pressure plate does not loosen and the track does not move. However, if the bridge machine track is removed or moved, it is more troublesome and the pressure plate needs to be blocked. Cut the pressure plate can not be reused. However, once the bridge machine is installed, it will rarely be removed or moved, so now the pressure plate used is welded more.