Crane is a very useful lifting equipment, with a wide range of use, to raise and load heavy objects. But the problem is, in the use of the process, the crane's two wire rope is easy to "kink", affecting the work. Do not worry, the following analysis of the reasons and solutions for you to tie the wire rope, expect to help you.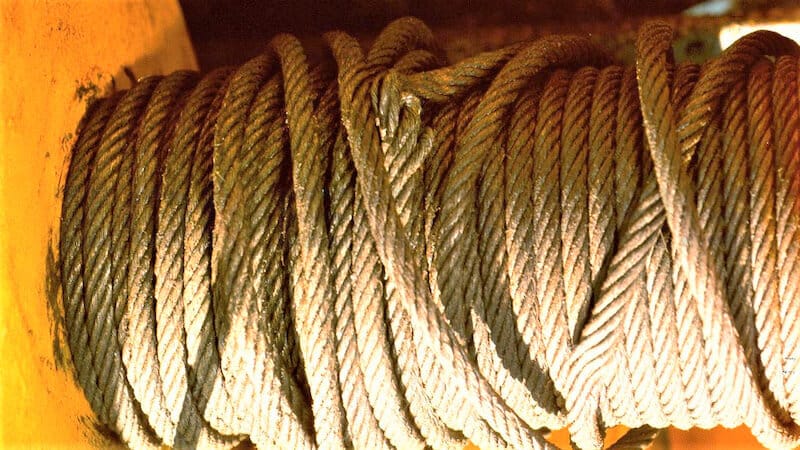 Crane wire rope knotting reason analysis.
Some cranes are very high. Crane parts wire rope in the use of the process of overload. Then, the rotating stress of the wire rope gradually accumulate, when it reaches a certain strength, the wire rope will rotate and change. The upper end of the wire rope around the reel, the upper rotation drives the lower hook to rotate in the air, so that more than one wire rope around each other. Therefore, the wire rope knotted, disorderly, which is also called "twist".
Crane wire rope knotting solution.
In order to avoid the wire rope knot, the fundamental method is to change the crane planning. That is, according to the diameter of the wire rope, the reel will have more left-hand or right-hand rope slot. Ensure that the wire rope is aligned along the slot and cut the possibility of wire rope encircling. In addition, multiple layers of anti-rotation wire rope should be selected. The simple way to solve the crane attachment knotting problem is to reduce the load, thus cutting down the rotation of the wire rope when unloading. When lifting, keep vertical lifting. Another direct way is to reduce the length of the wire rope under the condition of satisfying the height raising, effectively reduce the stress accumulation of the wire rope. Wire rope crane such as "kink" phenomenon, will not work properly. Wire rope is necessary to take down from the reel, find the level, and then surround to the reel. But the cost is high, the operation is not convenient. Not recommended to use this method.