As an important material handling equipment, gantry cranes play a key role in many industries. Choosing the right material is critical to the performance and reliability of gantry cranes. This article will explore the advantages and disadvantages of different materials to help you determine the most suitable gantry crane material.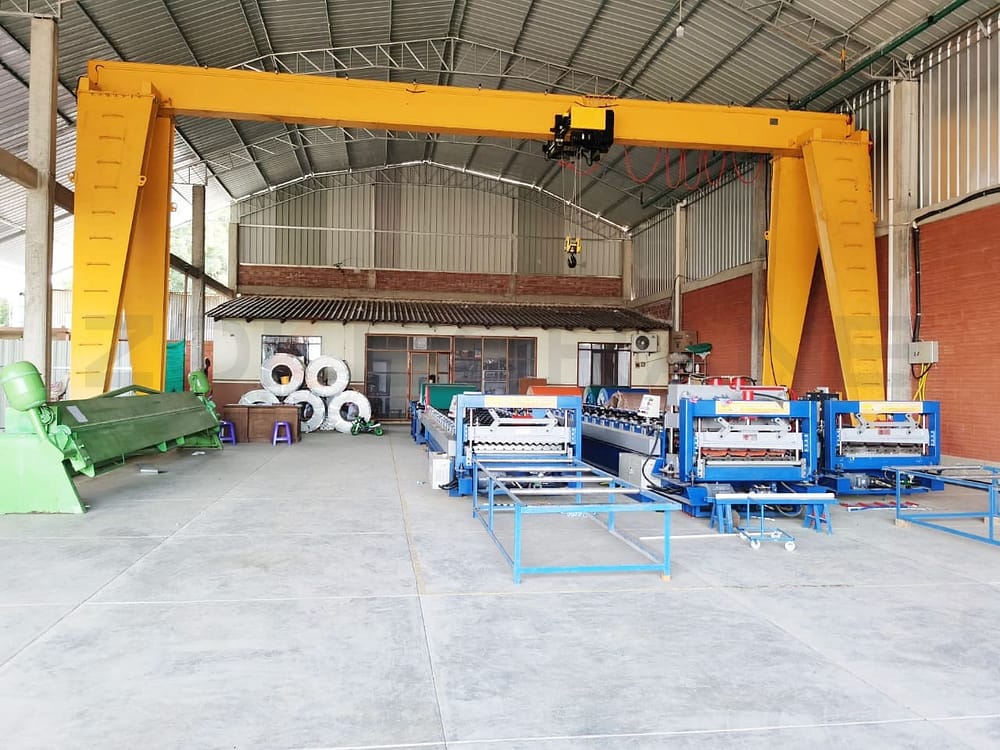 Steel
Steel is the most common gantry crane material. It offers excellent strength, durability and load-bearing capacity for heavy-duty applications. Steel gantry cranes are able to withstand harsh environments and heavy loads, making them widely used in industries such as construction, manufacturing and shipping.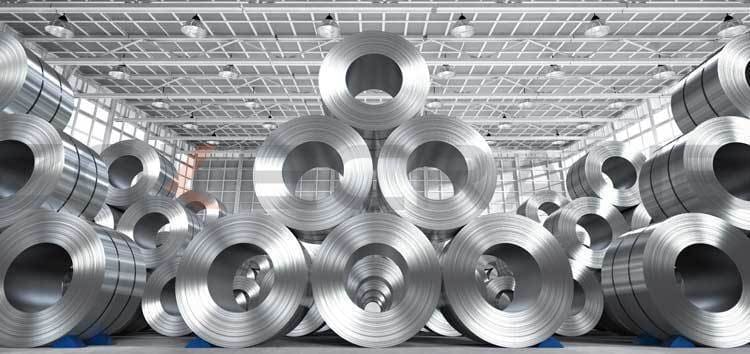 Advantages:
High strength and rigidity for work with high load weights.
Durable and able to be used for long periods of time.
Suitable for a variety of harsh environments and working conditions.
Disadvantages:
Heavy self-weight, not easy to handle and move.
May require more maintenance and anti-corrosion treatment.
Aluminum
Aluminum is a lightweight material that is portable and corrosion resistant. Aluminum gantry cranes are commonly used for light loads and applications that require frequent movement. It is widely used in industries such as aerospace, maintenance and light assembly.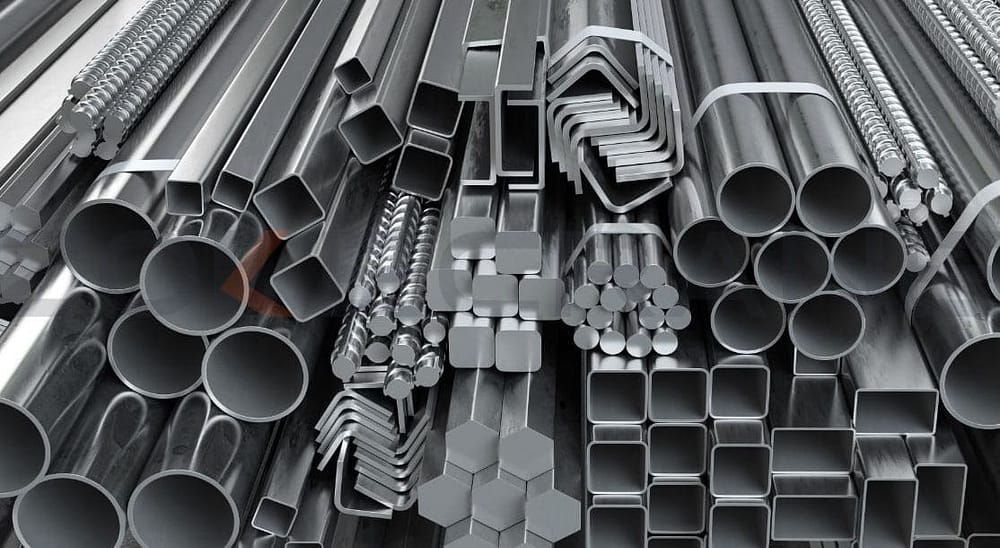 Advantages:
Lightweight and easy to handle and move.
Good corrosion resistance for wet or corrosive environments.
Ideal for light-duty and frequently moving applications.
Disadvantages:
Low strength relative to steel, not suitable for carrying extra heavy workloads.
May require additional support structures for added stability.
Composites
Composite materials, such as carbon fiber reinforced polymer (CFRP), are becoming increasingly popular in gantry crane fabrication. This material offers high strength to weight ratio, corrosion resistance and excellent fatigue properties. Composite gantry cranes are often used in industries that focus on weight reduction and portability, such as aerospace and marine engineering.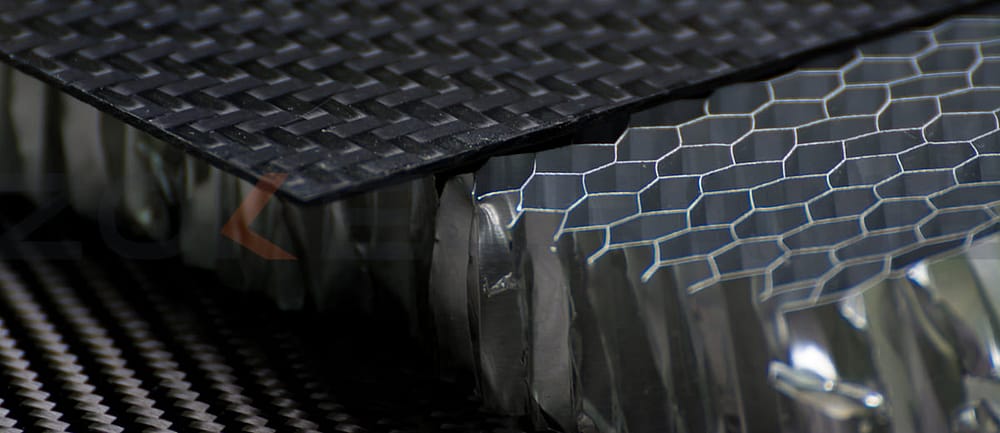 Advantages:
High strength to weight ratio and light weight.
Good corrosion resistance.
Suitable for application scenarios where weight reduction and high performance are required.
 Disadvantages:
Higher cost, complex to manufacture and maintain.
May require additional special processes and equipment.
Wood
In some cases, wood may be used for smaller gantry cranes or light-duty applications. Wood has the advantages of being cost effective and readily available for specific application scenarios. However, wood is not usually recommended for heavy-duty or industrial applications due to its relatively low strength.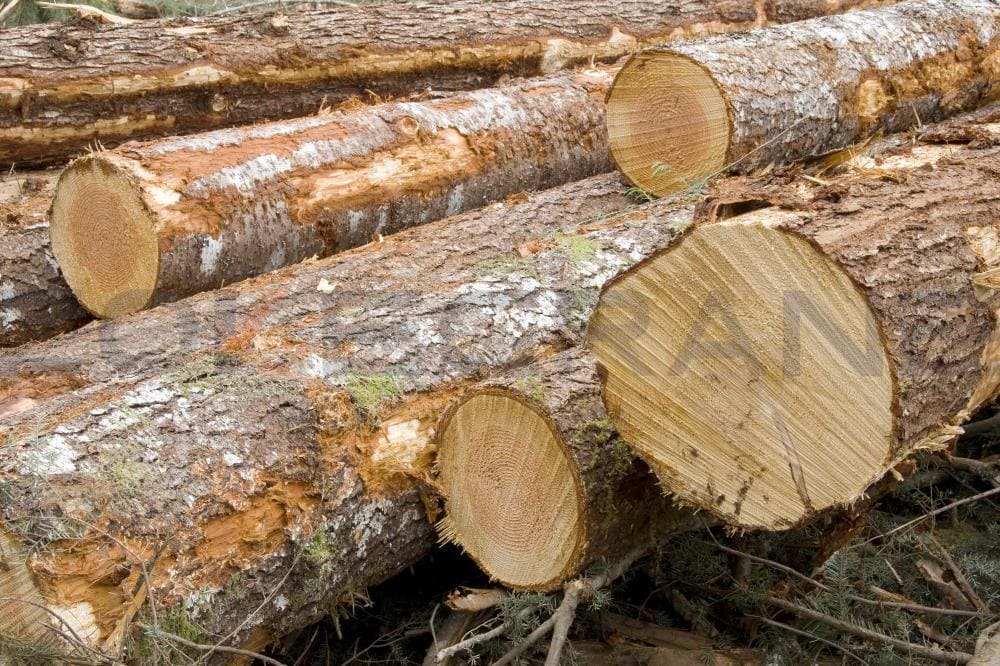 Advantages:
Cost effective and easy to obtain.
Less damage to the ground and other equipment.
Disadvantages:
Lower strength, not suitable for work with higher load weights.
More influenced by humidity, temperature and other environmental factors.
In summary, the choice of the best material for gantry cranes should be based on specific requirements. Steel is suitable for applications with heavy load, durability and harsh environment requirements; aluminum is suitable for applications with light load, portability and corrosion resistance requirements; composite materials are suitable for applications pursuing weight reduction and high performance requirements; and wood is suitable for smaller or specific light load applications. When selecting materials, a combination of work environment, load capacity, budget and maintenance requirements need to be considered to find the most suitable gantry crane material.