A crane rope is a critical component of a crane's lifting system and plays a crucial role in the safe and efficient operation of the crane. The material used for crane ropes varies depending on factors such as the type of crane, lifting capacity, environmental conditions, and specific application requirements.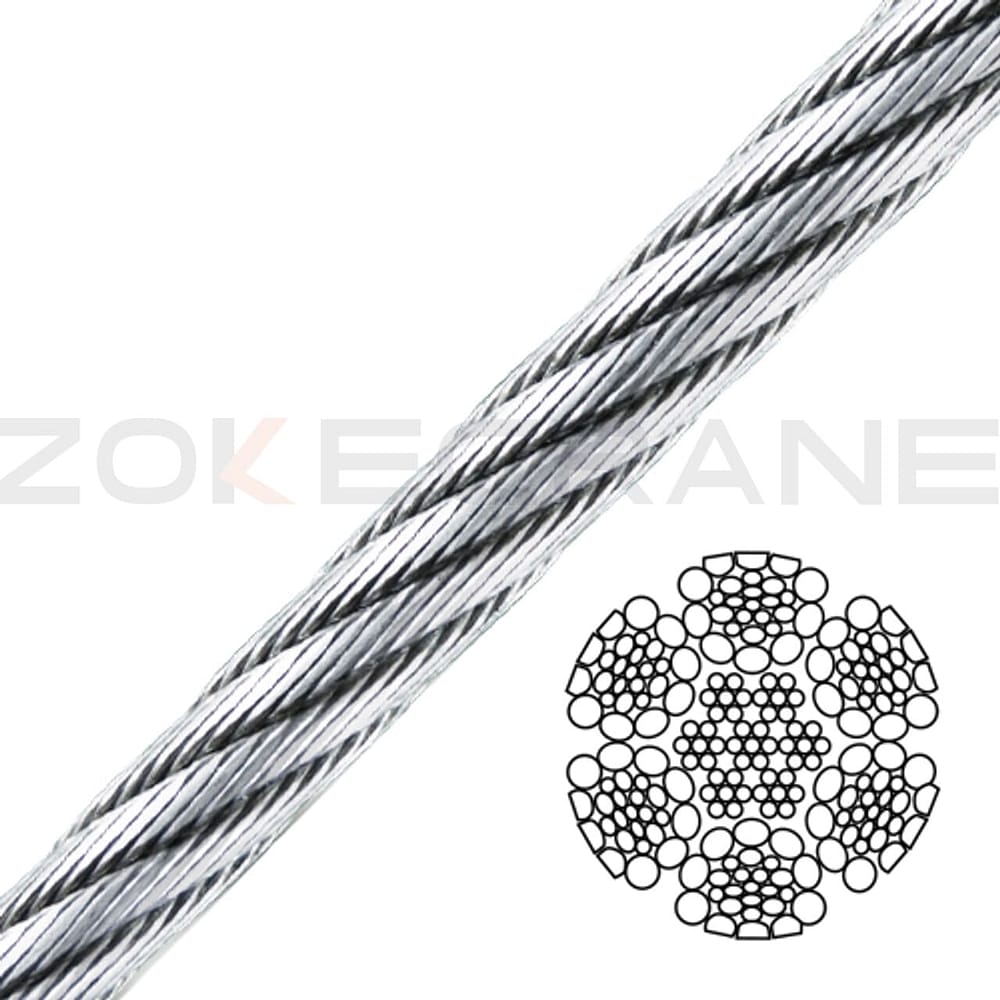 Steel Wire Rope
Steel wire rope is the most widely used material for crane ropes due to its exceptional strength, durability, and resistance to abrasion and crushing. It consists of multiple strands of steel wires twisted together to form a robust and flexible rope. The wires are typically made of high-carbon steel to provide the necessary strength.
Steel wire ropes come in various configurations, including different constructions (such as 6x19, 6x36, or 8x19), wire rope grades (such as IPS or EIPS), and coatings (such as galvanized or stainless steel). Galvanized steel wire ropes have a protective zinc coating that enhances their corrosion resistance, making them suitable for outdoor and marine applications. Stainless steel wire ropes offer superior corrosion resistance and are often used in corrosive environments.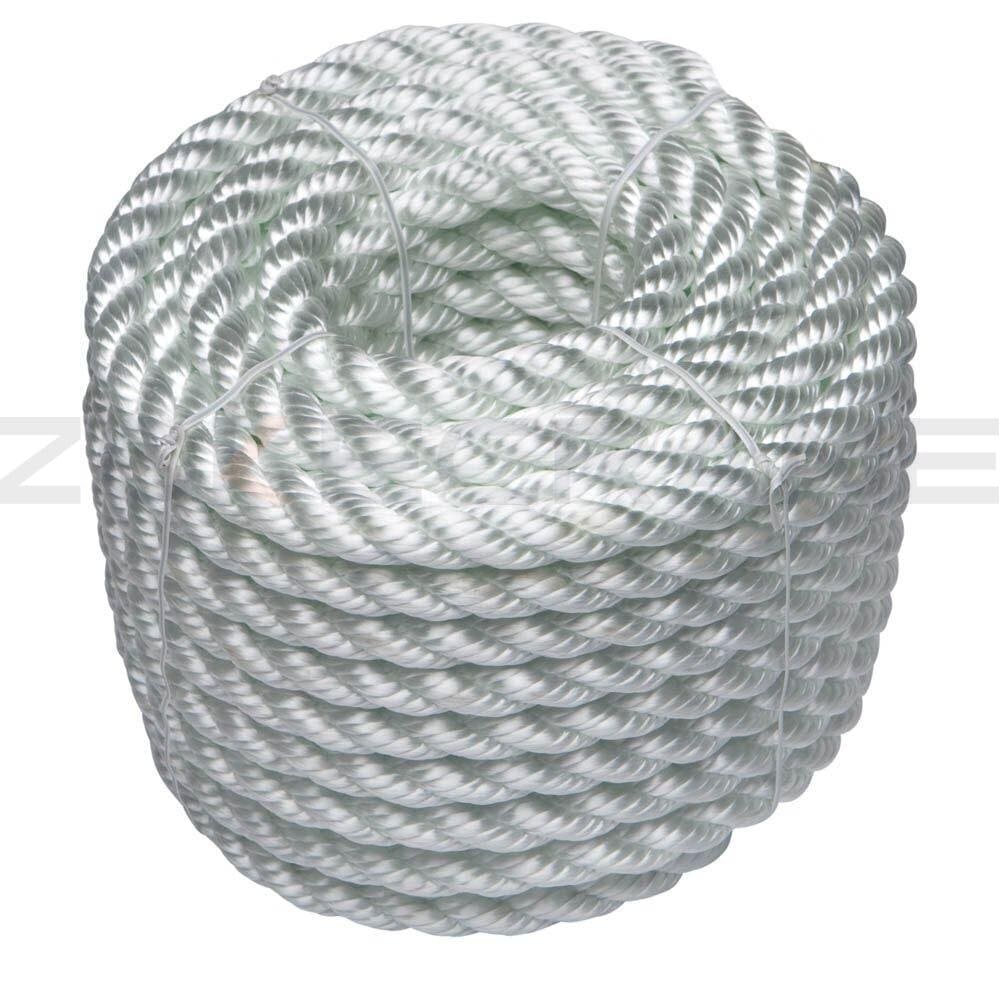 Synthetic Fiber Rope
Synthetic fiber ropes are occasionally used in certain crane applications. Materials such as high-performance polyamide (nylon), polypropylene, or high-density polyethylene (HMPE) are commonly employed. Synthetic fiber ropes offer several advantages, including their light weight, flexibility, and resistance to chemicals and corrosion.
Synthetic fiber ropes are particularly useful when lifting lighter loads or when there are concerns about potential damage to sensitive or delicate loads caused by steel wire ropes. However, they have lower tensile strength compared to steel wire ropes and are not suitable for heavy lifting operations.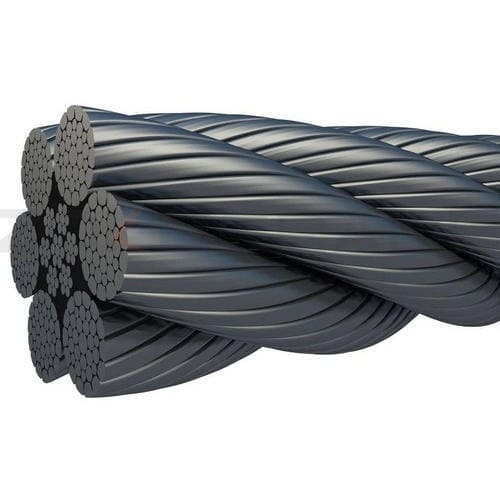 Specialized Wire Ropes
In specialized crane applications, specific types of wire ropes may be used to address particular challenges. For example:
Heat-Resistant Wire Ropes: In high-temperature environments, wire ropes made of heat-resistant alloys or coated with heat-resistant materials are used to prevent degradation or failure of the rope under extreme heat conditions.
Corrosion-Resistant Wire Ropes: In offshore or marine environments where exposure to saltwater and harsh weather conditions is common, wire ropes with enhanced corrosion resistance are utilized. These ropes may have specialized coatings or be made from corrosion-resistant alloys to ensure their longevity in such environments.
The selection of the crane rope material is based on various factors, including the load capacity requirements, environmental conditions (such as temperature, humidity, and chemical exposure), the nature of the load being lifted, and the desired lifespan of the rope. It is essential to follow the manufacturer's recommendations, industry standards, and guidelines for the proper selection, use, inspection, and maintenance of the crane rope to ensure safe and reliable lifting operations.