Crane rails play a critical role in supporting the safe and efficient movement of heavy loads in various industrial applications. To withstand the rigorous demands of crane operations, crane rails are typically made from high-strength steel with specific hardness properties. In this article, we will delve into the topic of crane rail hardness, exploring the measurement scales and factors influencing hardness values.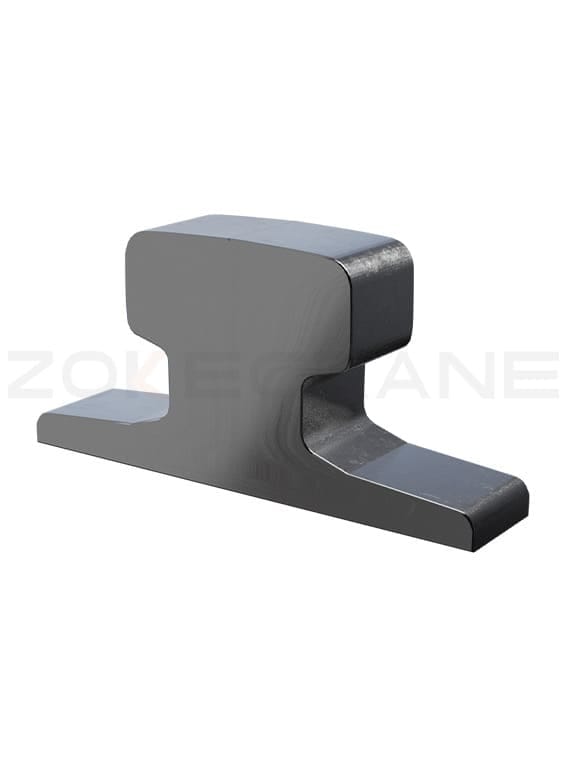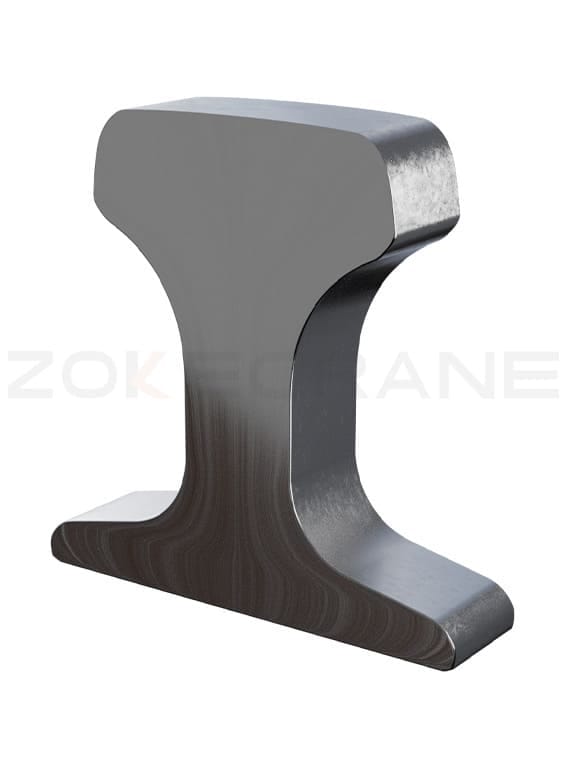 Hardness Measurement Scales
The hardness of crane rails is commonly measured using the Rockwell hardness scale. The two most frequently used scales are Rockwell B (HRB) and Rockwell C (HRC). Rockwell B measures the hardness of materials with low to medium hardness, while Rockwell C is suitable for materials with high hardness.
Hardness Range
The hardness of crane rails can vary depending on factors such as steel grade, manufacturing processes, and application requirements. Generally, crane rails exhibit a hardness range between 250 and 350 on the Brinell hardness scale (HB) or 25 to 40 on the Rockwell C hardness scale (HRC).
Factors Influencing Hardness
Several factors influence the hardness of crane rails, including:
Steel Grade: Different steel grades exhibit varying hardness properties. Steel grades with higher carbon content tend to have higher hardness values, providing enhanced strength and wear resistance.
Heat Treatment: Heat treatment processes, such as quenching and tempering, can significantly impact the hardness of crane rails. These processes optimize the microstructure of the steel, enhancing its hardness and mechanical properties.
Alloying Elements: The addition of alloying elements, such as chromium, nickel, or manganese, can affect the hardness of the steel. These elements contribute to the formation of carbides or other strengthening phases, influencing the overall hardness.
Work Hardening: During the manufacturing process, the steel used for crane rails undergoes deformation, which can result in work hardening. Work hardening increases the hardness and strength of the material.
Importance of Hardness
The hardness of crane rails is crucial for their performance and longevity. A suitable hardness level ensures resistance to wear, deformation, and indentation caused by the heavy loads and repeated impact from crane operations. The optimal hardness helps to maintain the rail's dimensional stability, minimize surface damage, and extend its service life.
The hardness of crane rails is an important characteristic that directly impacts their durability and performance. The hardness values of crane rails typically range from 250 to 350 on the Brinell hardness scale (HB) or 25 to 40 on the Rockwell C hardness scale (HRC). Factors such as steel grade, heat treatment, alloying elements, and work hardening influence the hardness properties of crane rails.
To ensure the appropriate hardness level, it is essential to consult industry standards, project specifications, and manufacturers' recommendations. Working closely with crane rail experts and suppliers can provide valuable guidance in selecting crane rails with the suitable hardness range for specific applications, promoting safe and efficient crane operations while maximizing the rail's lifespan.