Welding of crane rails is a critical step in ensuring smooth and safe crane operation. Proper welding ensures the continuity, sturdiness and stability of the track to support the crane's heavy-duty work.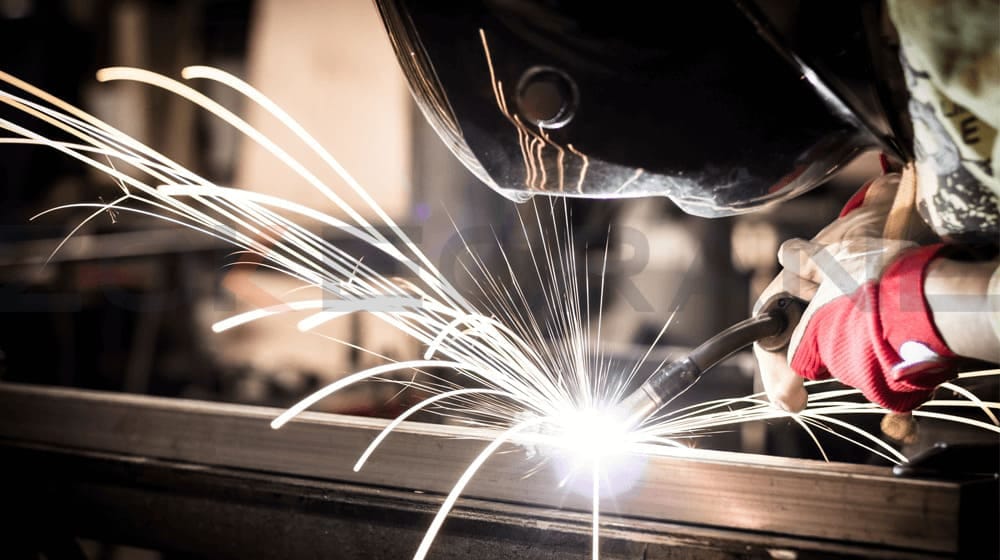 The following are common crane rail welding methods
Heat Fusion Welding (Heat Shrink Welding): Heat fusion welding is a common welding method also known as heat shrink welding. This method uses a heat source to heat the end of the rail to a high temperature, causing it to melt and form a weld. Commonly used heat sources include oxy-acetylene flames, gas welders, or arc welders. Heat fusion welding provides a strong weld that can withstand the impact and heavy loads of a crane and transfer loads efficiently. This method requires trained welders and proper equipment to complete the welding process.
Resistance Welding (Flash Welding): Resistance welding is another commonly used welding method, and is particularly suited to joining broken sections of crane rail. The method utilizes an electric current that passes through the ends of the rails, creating an instantaneous high temperature that joins two rail segments together. Resistance welding provides a high quality weld with good mechanical properties. It can be completed in a relatively short period of time and the welded joints require no subsequent treatment. Resistance welding requires specialized equipment and skilled operators to perform.
Hot heading welding: Hot heading welding is a welding method that utilizes pressure and heat to join crane rails together. During hot heading welding, the ends of the rails are preheated and forced into contact and joined under pressure. Hot heading welding provides high quality welds with excellent mechanical properties and durability. This type of welding requires special equipment and expertise to operate.
Arc Welding: Arc welding is a welding method in which rails are joined together by an electric arc. It can be performed using manual arc welding or automated welding equipment. Arc welding provides a reliable weld and is suitable for joining different parts of crane rails. However, as crane rails are subjected to heavy loads and impacts, it is important to ensure the quality and strength of the weld.
When choosing a welding method for crane rails, several factors need to be considered, including rail material, specification requirements, project budget, welding quality requirements and schedule constraints. At the same time, it is necessary to comply with relevant welding standards and specifications, and cooperate with experienced welding experts to ensure the quality and reliability of welding work.
In conclusion, welding of crane rails is an important part of ensuring safe and smooth crane operation. Heat fusion welding, resistance welding, hot heading welding and arc welding are commonly used crane rail welding methods. When choosing the right welding method, you need to consider various factors and rely on specialized knowledge and experience to ensure high-quality welding results.