Gantry cranes are versatile industrial lifting machines used in various sectors, including manufacturing, construction, shipping yards, and warehouses. The price of a gantry crane can vary significantly based on several factors, including its type, lifting capacity, span, height, and additional features. Below is an overview of gantry crane prices.
Small Gantry Crane Price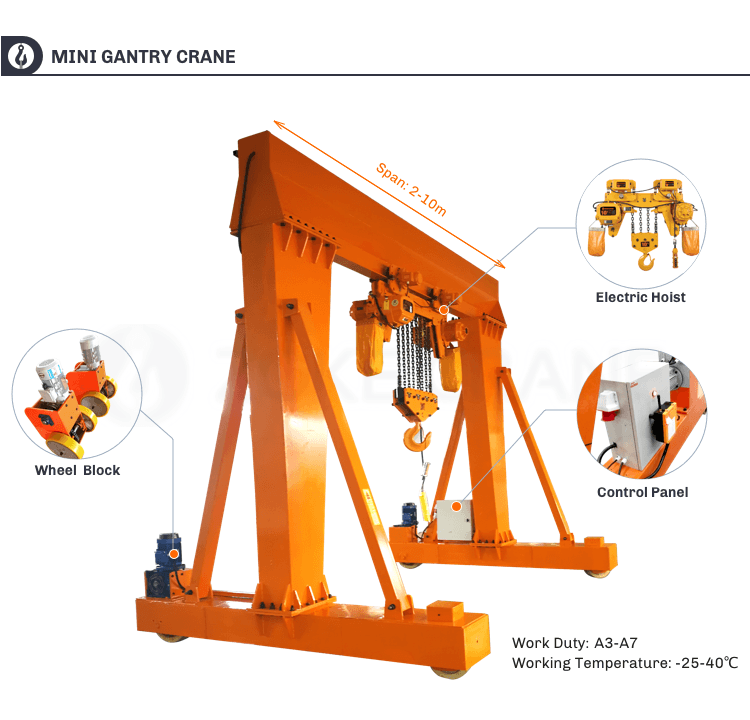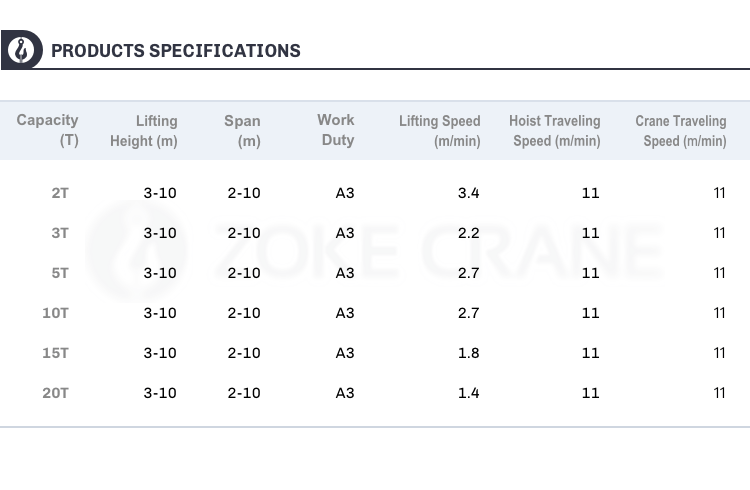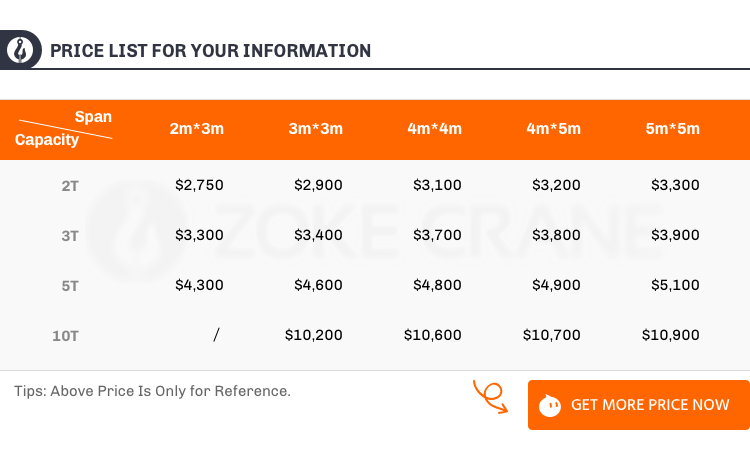 Single Girder Gantry Crane Price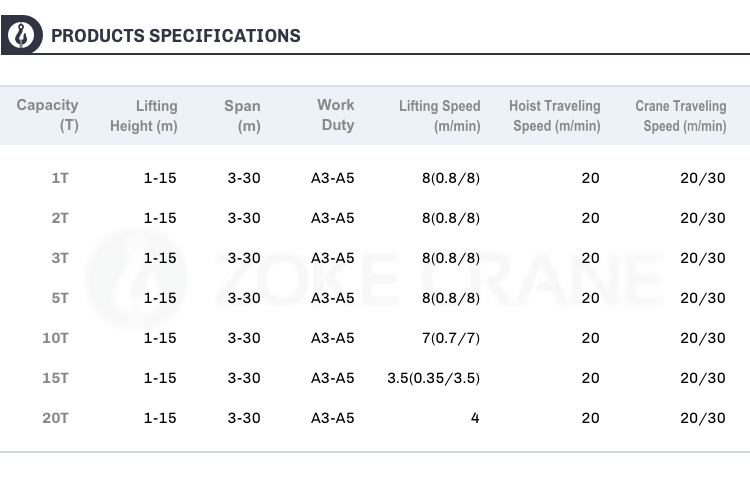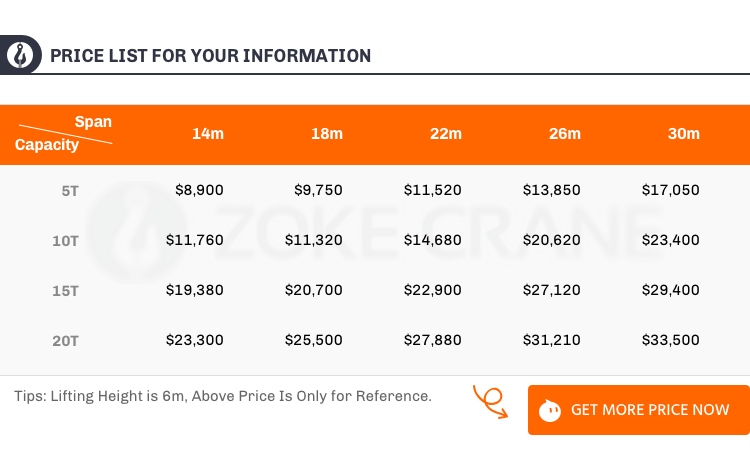 Double Girder Gantry Crane Price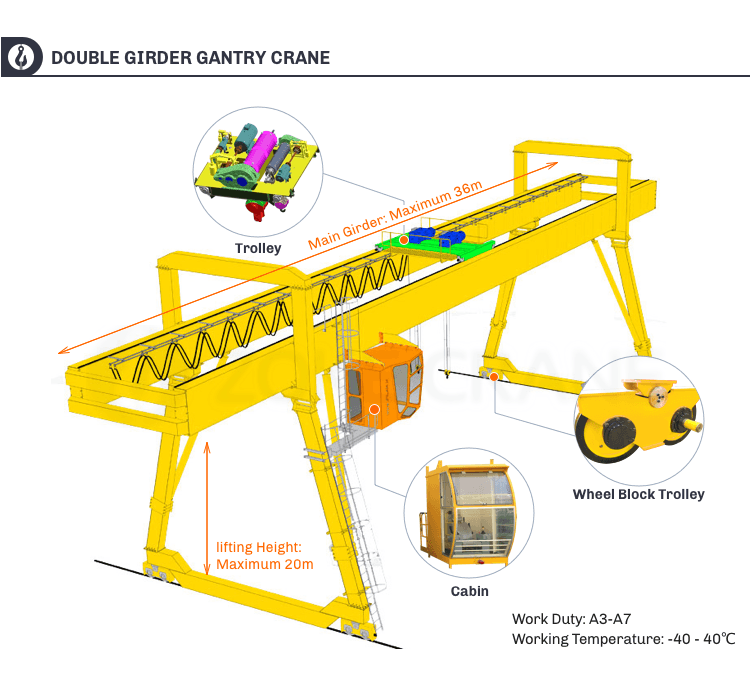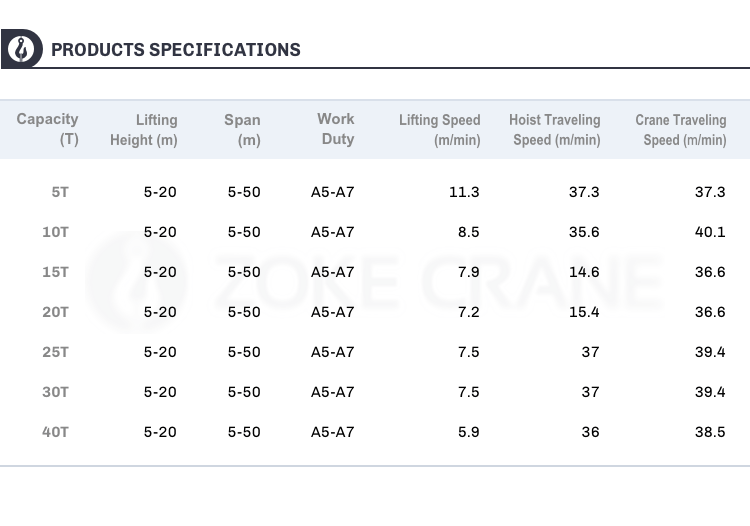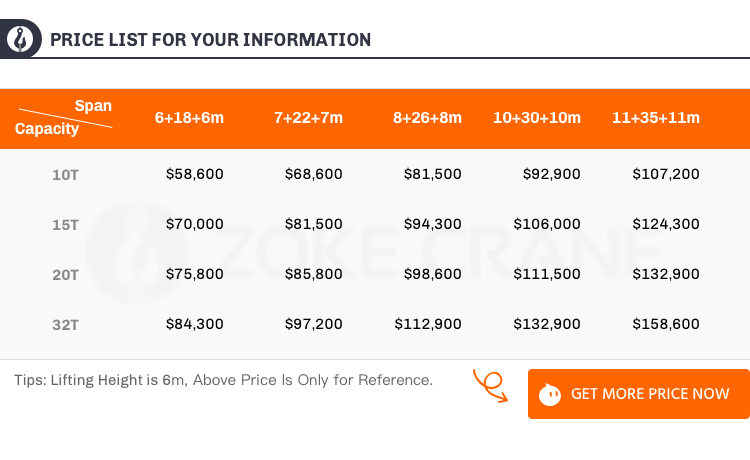 Semi Gantry Crane Price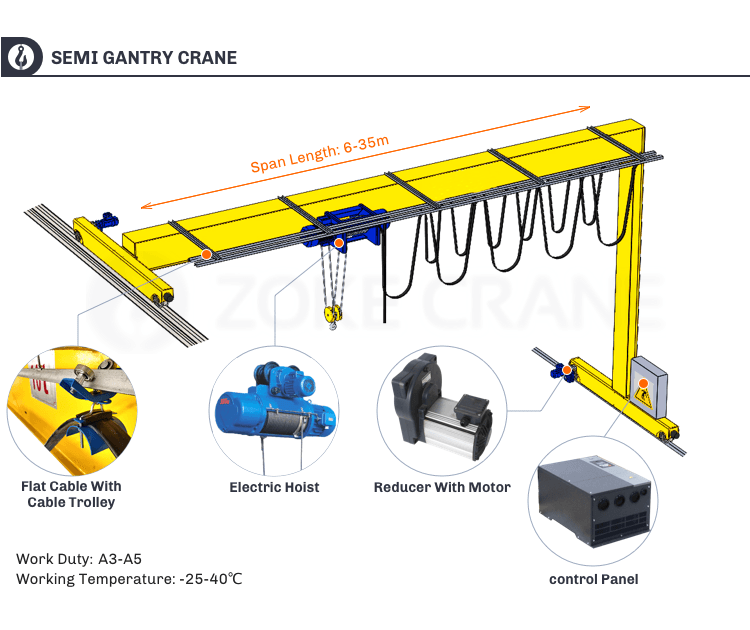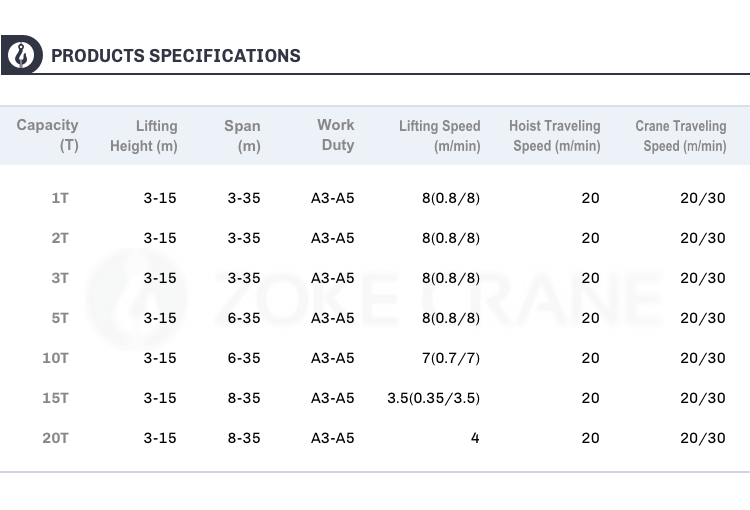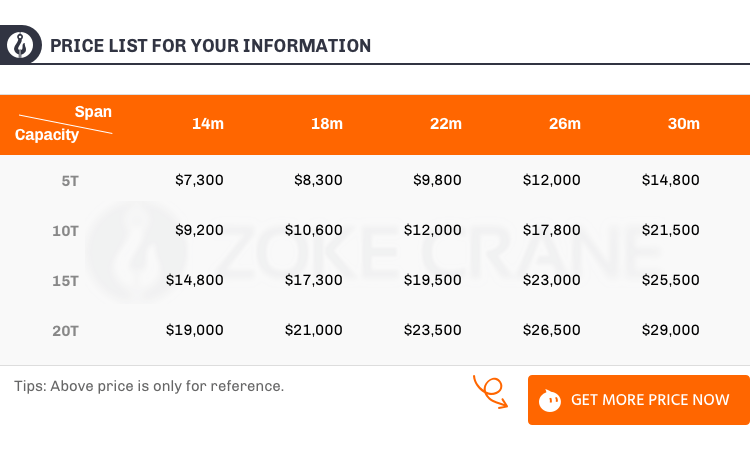 Factors Influencing Gantry Crane Prices:
Lifting Capacity: The higher the lifting capacity, the more expensive the gantry crane will be.
Span: The width between the legs or supporting structures of the gantry crane affects its price. Wider spans generally come at a higher cost.
Height: Taller gantry cranes with higher lift heights will typically have higher prices.
Material and Build Quality: The construction material and build quality play a significant role in determining the price of a gantry crane. Heavy-duty steel construction will be more expensive than lighter materials.
Additional Features: Advanced features like remote control, automation, variable speed control, and safety systems can add to the cost.
Brand and Manufacturer: Well-known and reputable brands may command higher prices due to their reliability and quality.
Customization: Custom-built gantry cranes to suit specific requirements will be more expensive than off-the-shelf models.
Installation and Service: The cost of installation, maintenance, and after-sales service may also be factored into the overall price.
It's essential to consider the specific needs and requirements of your application when selecting a gantry crane. While budget-friendly options might be suitable for some projects, investing in a high-end gantry crane might be necessary for more demanding industrial applications. Always compare different models, brands, and suppliers to find the best value for your investment. Additionally, consider the long-term benefits of higher-quality and more reliable gantry cranes, as they can provide increased efficiency and reduced downtime in the long run.