Overhead cranes are substantial investments, and finding the right balance between cost and quality is crucial. The price of Zoke rane is open and transparent, which can give you a reference.
Single Girder Overhead Crane Price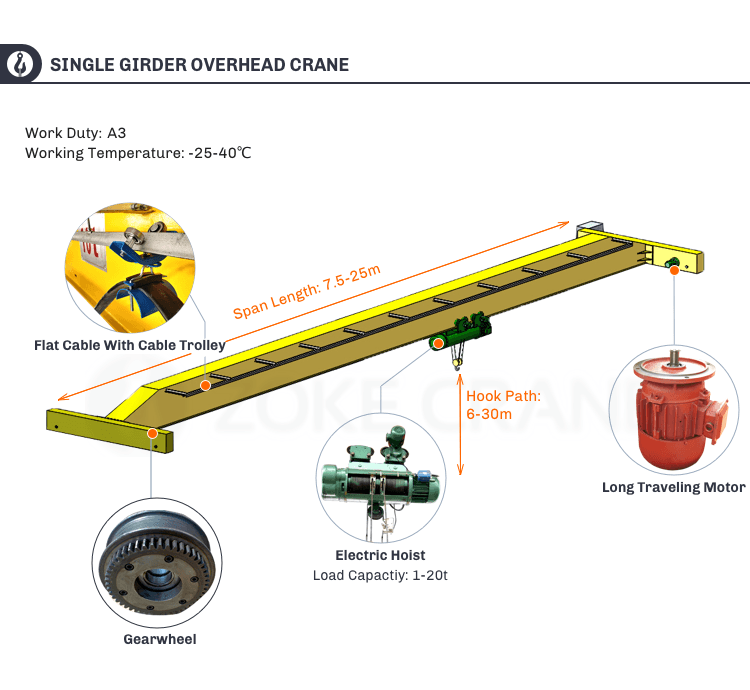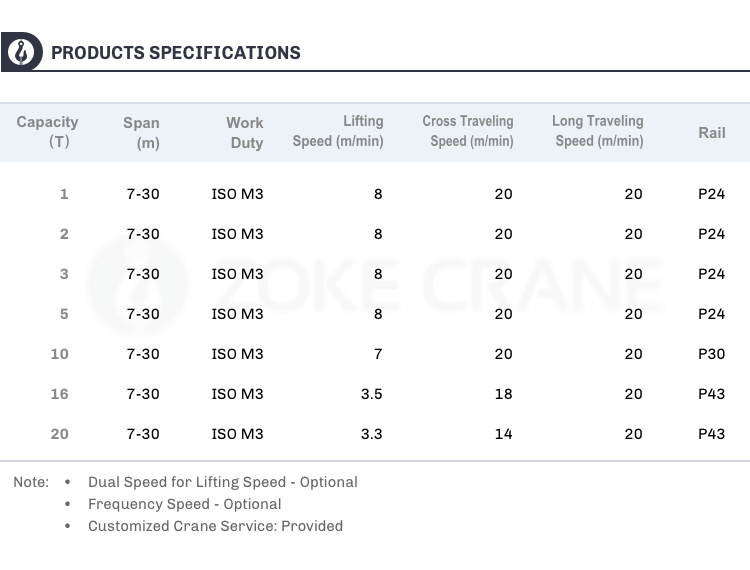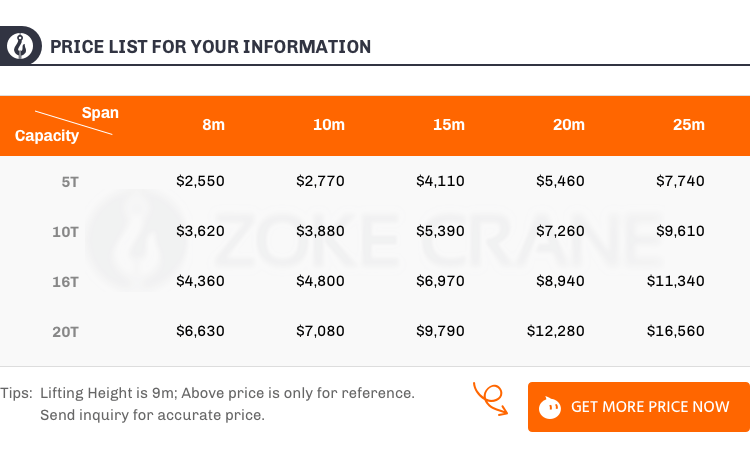 Double Girder Overhead Crane Price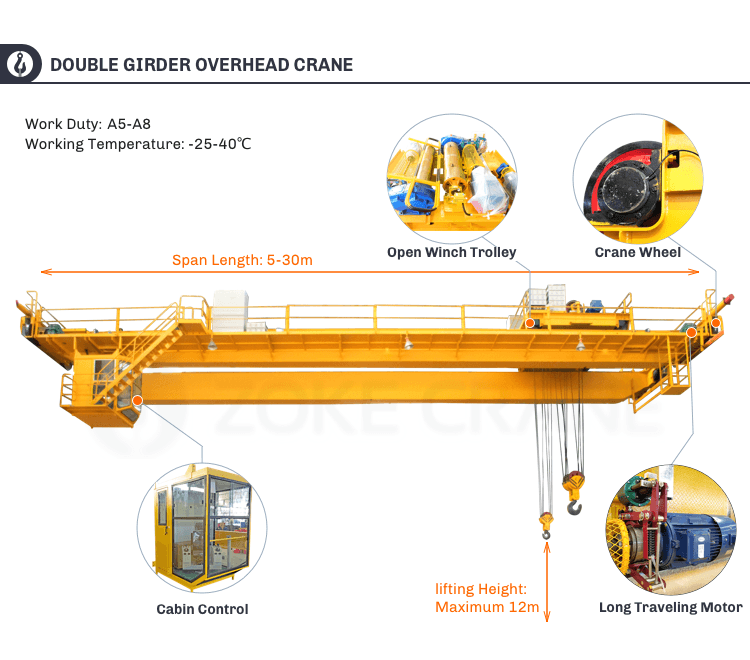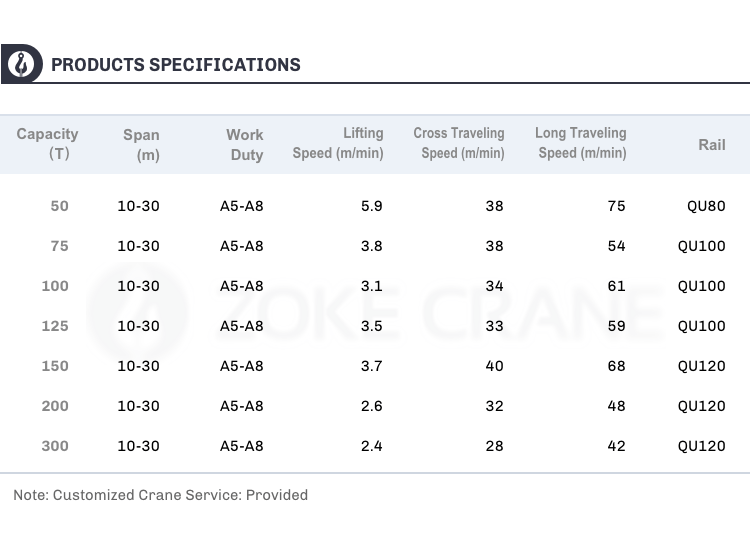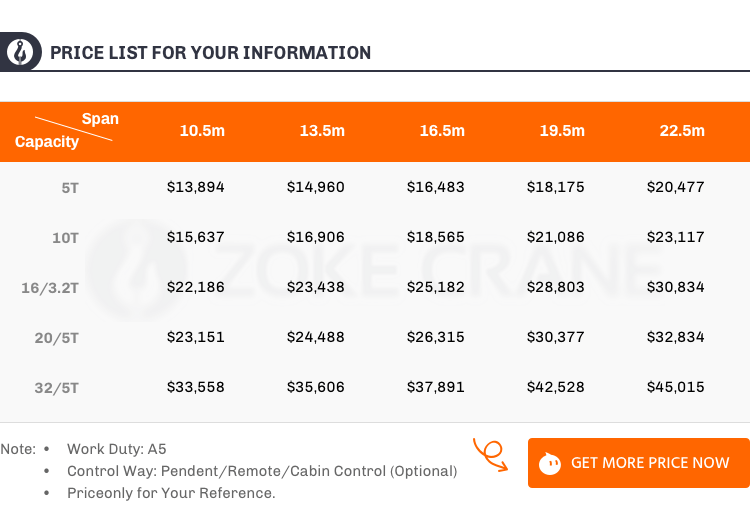 When comparing overhead crane prices to get the best deals, there are several factors you should consider. Here are some steps to help you get the best deals:
Define your requirements: Determine the specific needs of your project or business. Consider factors such as lifting capacity, span, lifting height, and any special features required. Different types of overhead cranes (e.g., bridge cranes, gantry cranes, jib cranes) serve different purposes, so ensure you select the one that fits your needs best.
Research reputable suppliers: Look for reputable overhead crane manufacturers and suppliers. Check their websites, reviews, and customer feedback to gauge their reliability and product quality. Consider reaching out to industry experts or colleagues for recommendations.
Request multiple quotes: Contact several suppliers and request detailed quotes for the specific overhead crane configurations you require. Make sure the quotes are itemized, so you can see the breakdown of costs for individual components.
Compare features and specifications: Analyze each quote carefully, paying attention to the specifications, features, and any included extras or warranties. Ensure that the quoted cranes meet the necessary safety and industry standards.
Evaluate the total cost of ownership: The initial purchase price is just one part of the total cost of ownership. Consider factors like installation costs, ongoing maintenance, spare parts availability, and energy efficiency. A cheaper crane may cost more in the long run if it requires frequent repairs or consumes excessive energy.
Negotiate and ask for discounts: Don't be afraid to negotiate with suppliers. Some may be willing to offer discounts or special deals, especially if you're making a significant purchase or if you plan to be a repeat customer.
Consider used or refurbished cranes: If budget is a significant concern, you might explore the option of purchasing used or refurbished overhead cranes. However, be sure to thoroughly inspect the crane's condition and get a detailed history before committing to the purchase.
Check for financing options: Some suppliers may offer financing plans or leasing options that can help spread the cost over time and make it more manageable for your budget.
Don't compromise on quality and safety: While finding the best deal is essential, never compromise on the quality and safety of the overhead crane. It's crucial to invest in a reliable, durable, and safe crane that will serve your needs effectively.
Seek expert advice: If you're unsure about any aspect of the buying process, consider consulting with an overhead crane expert or an engineering consultant who can guide you in making the best decision for your specific requirements.
By following these steps and conducting thorough research, you'll be better equipped to find the best deals on overhead cranes while ensuring you get a high-quality and safe product that meets your needs.